Mass. Woman Charged With Kidnapping Toddler Will Undergo An Evaluation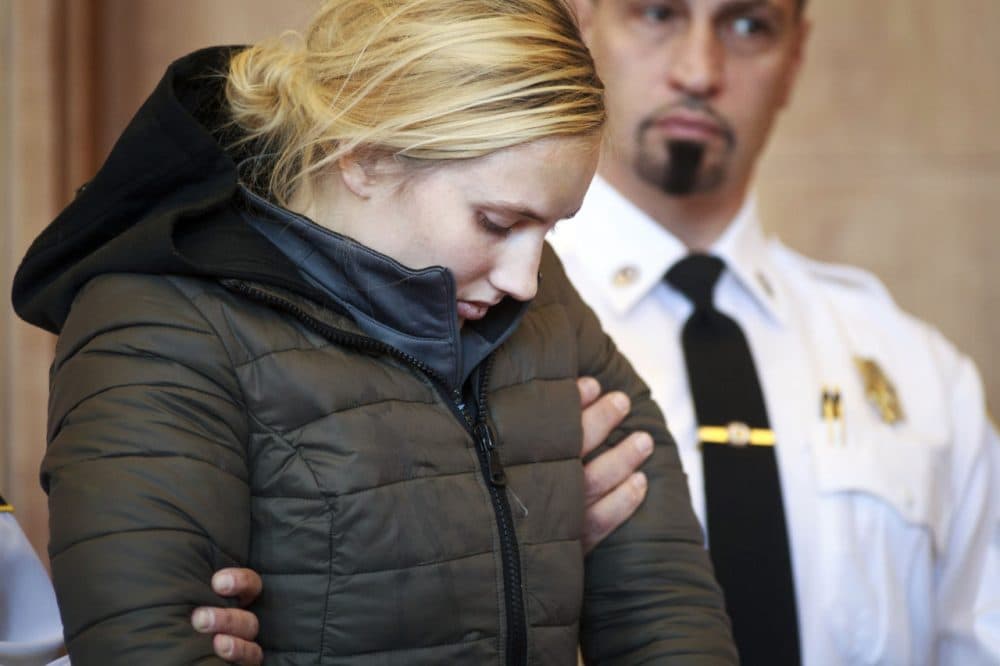 This article is more than 5 years old.
A court psychologist says a woman charged with kidnapping a 2-year-old Hamilton girl who was later found is hallucinating.
The psychologist testified Monday that 21-year-old Topsfield resident Abigail Hanna has also expressed suicidal thoughts.
Hanna's attorney entered a not-guilty plea for her. A judge held Hanna without bail and sent her for a 21-day competency evaluation.
Authorities say Hanna used to babysit for the girl and kidnapped her after breaking into her home Friday. The girl was found alone miles away in Rowley by a couple who said she was naked and had her head shaved.
Hanna's lawyer says her client is "addressing serious and potentially life-threatening issues."
The toddler, who was previously named in media reports, went to the hospital but has since been released.
Early Monday, a statement was issued on behalf of the toddler's family:
We have suffered a horrific ordeal. We are grateful to have our daughter back. We are extremely thankful for the incredible efforts to rescue our daughter by the Police and all emergency responders. We are extremely grateful to the kind couple who found our daughter. We are extremely thankful for having the best family, friends and community supporting us through this difficult time. We are asking for privacy out of respect for the young ages of our children, and out of an understanding that as parents we need to be able to restore a sense of calm, comfort, and normalcy for the well being of our children.
With reporting from the WBUR Newsroom and The Associated Press
This article was originally published on November 23, 2015.