Mass. Pilot Program To Help Worcester Students Start Saving For College Early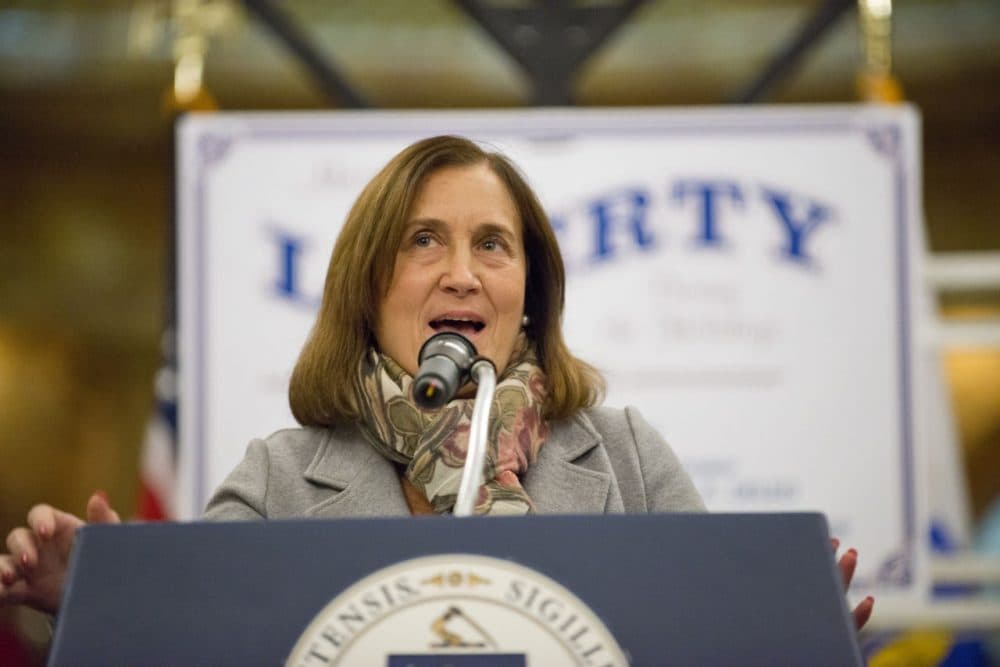 This article is more than 4 years old.
A pilot program detailed Monday by the state treasurer will make college savings accounts available to all kindergartners in Worcester's public schools. The accounts will begin with $50 in seed money.
The program, dubbed $eedMA, is designed to help families save for their children's higher education while also incentivizing college enrollment.
"Access to an affordable higher education is imperative to strengthening Massachusetts' economy," Treasurer Deb Goldberg said in a statement announcing Massachusetts' first state-run college savings program.
Goldberg, a Democrat, first announced her intention of creating such a program in June; Monday's announcement fills in the details of the plan.
According to a fact sheet about the Worcester initiative, the treasurer hopes to "eventually" make the savings plan available to every kindergarten student in Massachusetts. There were no further details immediately available about when such an expansion might occur.
Enrollment in the program for Worcester kindergartners will occur at the beginning of the 2016-'17 school year. State-sponsored 529 accounts will be offered, with a $50 deposit "to help jump start families on savings."
Earnings in the accounts grow tax-free, and each account can hold a maximum of $375,000 per beneficiary, according to the fact sheet. There are no maintenance fees associated with the accounts.
The pilot will be financed by public-private partnerships. Santander Bank (formerly Sovereign Bank) has invested $50,000 in the program.
In announcing $eedMA, the treasurer's office cited research that shows children with such savings accounts are seven times more likely to attend college than those without a similar savings mechanism.
It's similar to research cited by city of Boston officials as they announced, earlier this year, their own pilot program of college savings accounts.
Boston's pilot — which is also slated to begin next year, and then subsequently expand -- would provide kindergartners at three to five schools with savings accounts. The accounts would have $100 seed money, and students would have opportunities to earn additional money for their accounts by, say, maintaining a certain grade point average.
In a WBUR interview in June, Treasurer Goldberg said she and Boston Mayor Marty Walsh are "very much on the same wavelength" on financial empowerment issues.
The state treasurer's office says the $eedMA program will also include financial education programming for both students and parents.
A recent financial literacy report from the treasurer's office concluded that "many residents and families simply lack access to and awareness of the tools that they need to manage their money, plan for college, save for retirement, and make sound decisions for their future."