Forecast: Just Missing Morning Commute, Steady Rain Will Hit Boston-Area
This article is more than 4 years old.
The weather last night was pretty unusual. On the first evening of winter in New England, I was able to keep my window open for a bit.
I'm sure many of you are enjoying the warm weather by running, handling errands or just driving around without the hassle of the snow and ice. Typical winter weather will arrive eventually, but the warmth we've seen in December so far will make winter seem shorter.
While last December felt warm and then the rest of the winter was crazy to contend with, remember that the intense snowfall happened within about a six-week blitz. This year's stretches of snow won't occur within a much longer period of time, but this winter is certainly not expected to be anywhere near as snowy as last winter.
A pair of low pressure systems will bring wet weather to the area over the next few days. Today, most of the rain will fall in the morning and early this afternoon. The rain will hold off until after most of the morning commute is finished, but a few showers could occur before steadier rain arrives. The rain then should end during the evening commute.
On Wednesday another storm system will bring more rain to the area, with most of it coming down in the afternoon and evening. The morning drive is dry, but the evening one is questionable as the rain will be close at hand by then.
Skies will temporarily clear overnight and allow for some fog to develop. Temperatures are going to be very mild with highs and lows about 10-15 degrees above average. This will continue to set records for the most number of days above average in December in a row.
On Christmas Eve, the core of the warmth brings readings well into the 60s. It would not shock me if some spots get a bit of sunshine between the clouds and the risk of a shower. If this happened, a whopping 70-degree reading could occur. Some places south of New England could see their all-time warmest day of December, and for it to occur on Christmas Eve is even more wild.
You can follow my weather updates on Twitter at @growingwisdom.
---
Today: Rain overspreads the rest of the area and ends late in the afternoon. Highs in the 50s.
Tonight: Clearing and mild, some fog. Lows 42-45.
Wednesday: Early sun then clouds and rain developing late. Highs in the low to mid 50s.
Thursday: Lots of clouds, warm. A few showers and possibly a thunderstorm. Highs 65-70.
Christmas Day: Mostly sunny, with a high near 56.
Saturday: Cooler with a shower. Highs 45-50.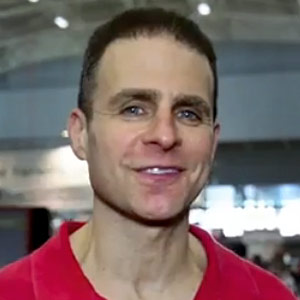 David Epstein Meteorologist
David Epstein is WBUR's meteorologist.