Forecast: Stunning Sunshine For The Middle Of The Week, Rain Later This Weekend
This article is more than 5 years old.
The effects of El Niño continue to permeate the global atmosphere with above normal temperatures and a continued strong subtropical jet stream. In our corner of the world this has resulted in short bursts of cold air, but nothing sustainable for now.
While there are many spots which are quite cold this morning, it's not as cold as yesterday. After the past two days, the first five days of January are now averaging much closer to normal. A milder flow of air is going to ensue later this afternoon.
Sunshine is going to be abundant. The only issue you might have with the weather would be blast of solar glare as you drive around today, especially this morning and afternoon. However, with the angle of the sun still so low this time of year, solar glare can be an issue for a much longer period of time.
The tranquil pattern resumes tomorrow with more sunshine and pleasant temperatures after a night with lows in the 20s. A storm system off the coast will throw some clouds into the area on Friday and with a raw northeast flow, but not much of any rainfall.
Saturday is my pick for the weekend. I am expecting some increase in clouds, but the rain with is coming for Sunday won't arrive until then. The rain won't fall as snow anywhere in southern New England or much of northern New England this weekend. The map below is for early Sunday morning when the rain will be beginning.
Colder weather returns next week, but so far any cold looks to be fleeting.
You can follow David's weather updates on Twitter at @growingwisdom.
---
Today: Sunny, with a high 39-43
Tonight: Clear and not as cold. Lows 21-28.
Thursday: Sunny, with a high approaching 43.
Friday: Partly sunny then cloudy and cool with a raw breeze, with a high near 39.
Saturday: Cloudy with rain at night, but it may start as snow inland. Highs in the lower 40s.
Sunday: Periods of rain and mild. Highs in the low 50s.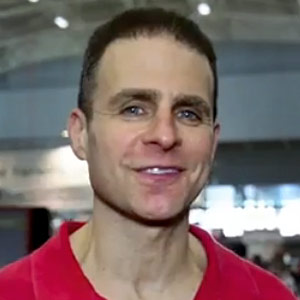 David Epstein Meteorologist
David Epstein is WBUR's meteorologist.