Forecast: Unsettled Weekend Ahead With Heavy Rain And Wind
After a couple of very nice days, our weather pattern is about to become more unsettled and this unsettled look should continue through the later part of January. We still haven't seen a significant snow event and I don't have anything definitive yet, but the pattern is definitely taking on a more wintry look.
A moist flow of air will combine with near freezing temperatures today and again overnight and early Saturday to yield some light drizzle, sleet pellets or snow grains. Even a small amount of this type of precipitation can create slick spots on any untreated surfaces. These are the situations that can cause accidents when you least expect it so be aware to changing road conditions, mostly north and west of Route 128 and Route 495.
Sunday brings a different set of weather conditions as a large storm moves up through the Great Lakes and pushes very moist and unseasonably mild air northward. If this was a more typical winter and we had already seen more snow and cold we'd say it was a January thaw, but I'm not sure how much of a thaw this can be if we haven't even had a deep freeze yet.
Rain will spread over the area during early Sunday and some of it could be heavy. I expect an inch to an inch and a half of rain. Some spots could even see up to 2 inches of rain if there are thunderstorms.
Winds will become quite gusty and flooding of poor drainage areas is likely late in the morning or early afternoon. Temperatures south of the Massachusetts Turnpike will shoot into the 50s and while I expect Boston to reach the lower 50s, there is a small chance the record of 56 could be tied.
The weather returns to seasonal averages next week and while I don't see any major snow events yet, there are definitely signs of a potential pattern change which may eventually bring snow. Stay tuned!
You can follow David's weather updates on Twitter at @growingwisdom.
---
Friday: Cloudy and chilly with spotty precipitation and a raw breeze, with a high near 39. Some slick areas inland.
Tonight: Slight chance of sleet, freezing drizzle and rain. Lows in the 30s. Any precipitation is light.
Saturday: Cloudy with rain at night, but it may start as sleet or snow grains inland. Highs in the lower 40s.
Sunday: Periods of rain, breezy and mild. Highs in the low- to mid-50s.
Monday: Partly cloudy and colder. Highs in the 30s.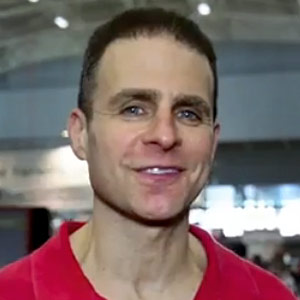 David Epstein Meteorologist
David Epstein is WBUR's meteorologist.