Forecast: Dry Morning Commute; Rain And Snow Possible In Evening
This article is more than 5 years old.
It's a dry morning commute, but a more active weather is underway with two chances of snow or rain between Tuesday and the holiday weekend.
A storm system is moving across the Ohio Valley and will later redevelop as it passes over Maine Tuesday night and into eastern Canada.
These situations are very tricky, but it appears southern New England will be on the southern edge of any snow coming from that storm system. So, I am not expecting much in the way of accumulation.
You'll notice skies becoming cloudy this morning and then radars should become active as precipitation moves eastward. Temperatures may be marginal for snow so if the precipitation falls lightly it will likely be rain, especially near the ocean.
During the evening, as colder air works into the system, any rain should convert over to snow before ending. This looks more like a line of heavy rain or snow, depending on the exact temperature.  Snow is most likely west and north of Route 495.
The bottom line is you should expect a slower evening commute today.
I reviewed this situation with my students Monday, and we spoke about how these situations are often, but not always, over-forecast by the models. This doesn't mean the snow being forecast won't occur, but I am definitely mindful of the fact this is a close call.
Don't plan on more than a coating in Boston with perhaps an inch possible north and west, but again, this is very marginal.
The snow comes to end mid to late evening and the Wednesday morning commute should be fine. Seasonable weather continues through Friday with another possible storm in the Saturday to Sunday timeframe.
The weekend storm is still only based on the computer models. As we get deeper into this week, more information will help discern what type of storm this may or may not become. Presently, I am leaning toward a rain event.
You can follow my weather updates on Twitter at @growingwisdom.
---
Today: Clouds thicken, a period of snow and rain this evening. Highs in the 30s to low 40s.
Tonight: Precipitation ends, then clearing. Lows 15-22
Wednesday: Mostly sunny, with a high 25-30.
Thursday: Partly sunny, with a high near 31.
Friday: Mostly sunny, with a high 36-42.
Saturday: Possibility of rain or snow.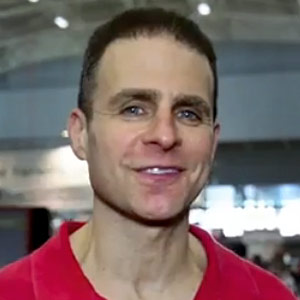 David Epstein Meteorologist
David Epstein is WBUR's meteorologist.