Boston City Councilor Proposes Snow Shoveling Exemption For Residents Over 60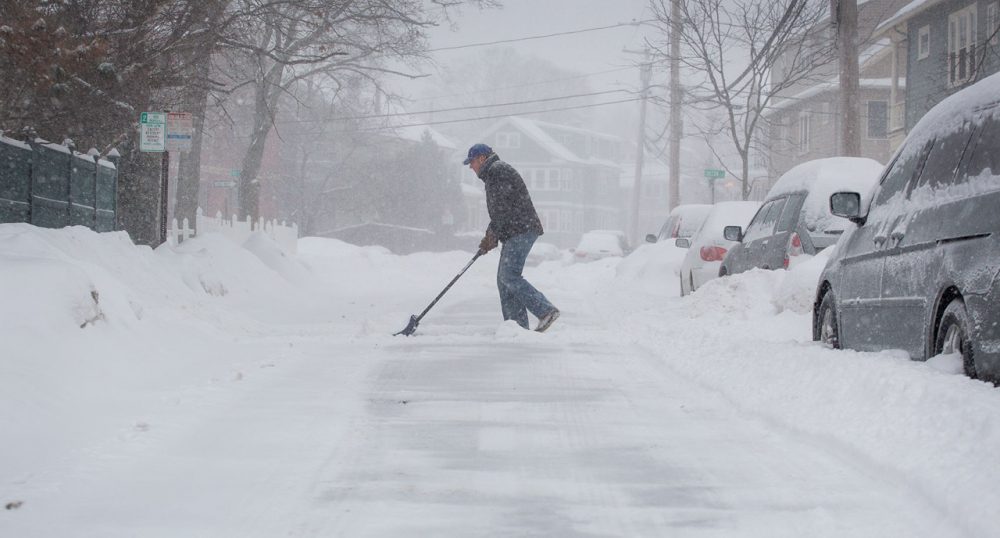 This article is more than 5 years old.
Boston City Councilor Tito Jackson is proposing an ordinance to exempt residents over age 60 and people with disabilities from shoveling their sidewalks.
The city requires residents to clear snow from sidewalks around their property within three hours of when snow stops falling. Fines for not shoveling start at $50 per violation.
Jackson said he came up with the idea after learning an 80-year-old constituent sold her home last winter because she couldn't shovel her sidewalks or afford the fines for failing to do so.
"You know, that really yanks at my heart. We really have a contract with elders. They took care of us, and our job is to take care of them as they get up in age," Jackson told WBUR's Newscast Unit.
The city of Boston issued at least 4,000 tickets last winter to residents who failed to shovel the public walkways abutting their properties.