Forecast: Cold With Less Wind, Some Rain Saturday Morning
This article is more than 5 years old.
Another cold morning, but Boston is still waiting for its first inch of snow. We are now in fifth place in terms of the latest a storm has brought at least an inch to Boston. We will likely jump into fourth place this weekend.
With no snow for the next couple of days, the ground will continue to freeze and the lakes and ponds are also building ice thickness. The cold weather continues today with highs remaining in the upper 20s to low 30s over Cape Cod and the Islands.
Friday is another dry day and less cold than today with highs reaching above freezing to near 40 degrees over southeastern Massachusetts.
Then our eyes turn to a developing nor'easter for Saturday. Typically, a storm moving off the coastline to our south in January would bring at least a chance of snow. However, there is going to be too much warm air around for snow so anything that does fall will be mainly in the form of rain.
The image below shows where the rain will be falling at 7 a.m. Saturday morning. Remember, this is a model forecast so it's not exact, but it does give an idea it will be wet.
The Patriots are playing in Foxborough in the afternoon, and I do expect the rain to have ended by kickoff with a blustery wind, but drying conditions. While the storm is still two days out, the models trends have been keeping this mainly rain and also a fast moving system.
Another weather system should miss us later Sunday and Monday, but still needs to watched.
You can follow my weather updates on Twitter at @growingwisdom.
---
Today: Partly sunny, with a high 27-32.
Tonight: Clear and cold, with lows 15-24.
Friday: Mostly sunny, with a high 36-42.
Saturday: Rain ending by afternoon. Highs near 40.
Sunday: Blustery and colder, with highs in the 30s.
MLK Day: Sunny and colder. Highs in the 20s.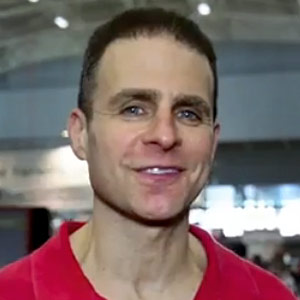 David Epstein Meteorologist
David Epstein is WBUR's meteorologist.