Boston's Suffolk Construction Co. Is Selected To Build Wynn Everett Casino
A Boston construction company has been selected to build a $1.7 billion Wynn Resorts casino in Everett.
Wynn on Tuesday morning announced that Suffolk Construction Co. will be the general contractor for the gambling facility being built on the site of a former chemical plant. It is expected to open in 2018.
In a statement, Wynn Resorts called the 3-million-square-foot project the "largest private single-phase construction project" in state history.
"Building a five-star resort that meets the Wynn quality standards requires an attention to detail that is unwavering," Robert DeSalvio, president of Wynn Everett, said in the statement. "Suffolk Construction shares our values and is working with us full speed to meet our groundbreaking target."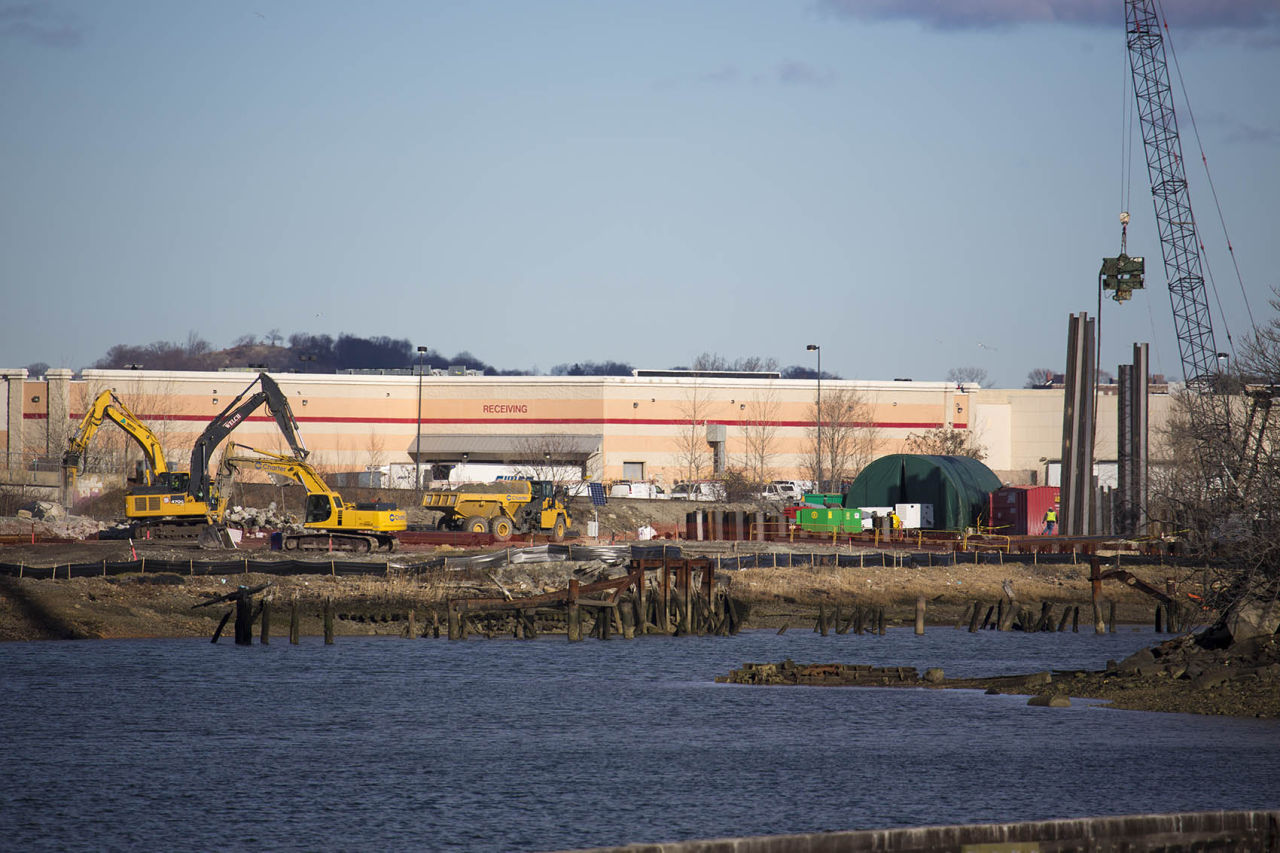 Preparation and remediation of the 33-acre site along the Mystic River began in October 2015.
Wynn and Suffolk say construction will create 4,000 jobs, while an additional 4,000 permanent jobs will be created when the casino opens.
The casino, which has faced opposition from Boston Mayor Marty Walsh and residents concerned about increased traffic, is expected to generate about $260 million in annual tax revenue to the state.
"In choosing Suffolk Construction, Wynn has demonstrated its commitment to work with local firms and Suffolk shares that same commitment," Suffolk CEO John Fish said in the statement.
Fish said his company plans to provide opportunities for veterans, minorities and women.
With reporting by The Associated Press and the WBUR Newsroom