Hawaii Search Ends For 12 Missing Marines, Including One From Mass.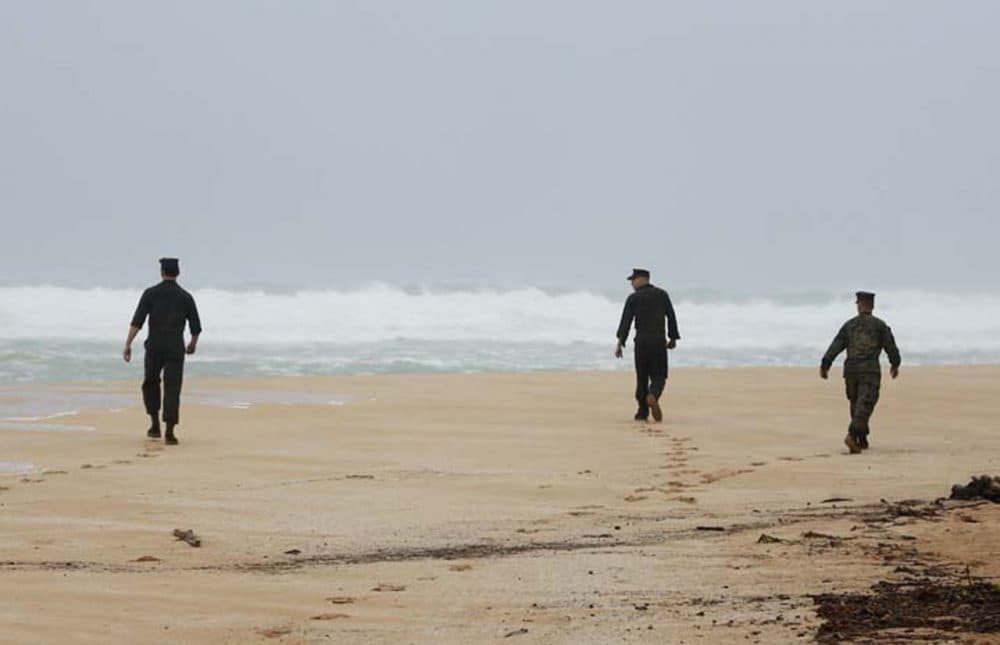 This article is more than 5 years old.
Officials in Hingham say they are mourning after the Coast Guard announced Wednesday it would suspend an unsuccessful search for 12 Marines who were on board two helicopters that crashed off the coast of Hawaii Thursday night.
One of the missing Marines is Hingham native 23-year-old Cpl. Christopher Orlando. His family has been holding vigil at their home in Hingham since they got word their son was on one of the two Marine Super Stallion helicopters that reportedly collided off of Oahu's North Shore.
The Hingham Board of Selectmen released a statement Wednesday saying that all of the town's residents are offering the family support and prayers.
"Their son served his country with honor and like those that have gone before him, his sacrifice will never be forgotten," the statement said. "He was the best of us."
NPR reported Wednesday morning that Capt. Jim Jenkins, chief of staff and acting commander of the Coast Guard 14th District, said the decision to suspend the search was made after a "thorough review of the search effort."
From Capt. Jenkins:

"A decision to suspend searching without finding survivors is extremely difficult given the depth of its impact, and I know I speak for the entire Coast Guard when I say our thoughts and prayers are with Marine Corps Helicopter Squadron 463, and particularly with families and loved ones of those missing."

The Coast Guard says the search included seven helicopters and planes from multiple branches of the service, as well as the Honolulu police and fire departments. At least six ships were also involved; along the shoreline, Marines and other personnel combed the area for any sign of survivors.
The five-day search recovered only wreckage from the helicopters, including empty life rafts.
This article was originally published on January 20, 2016.