Building With Boston's Iconic Citgo Sign To Be Sold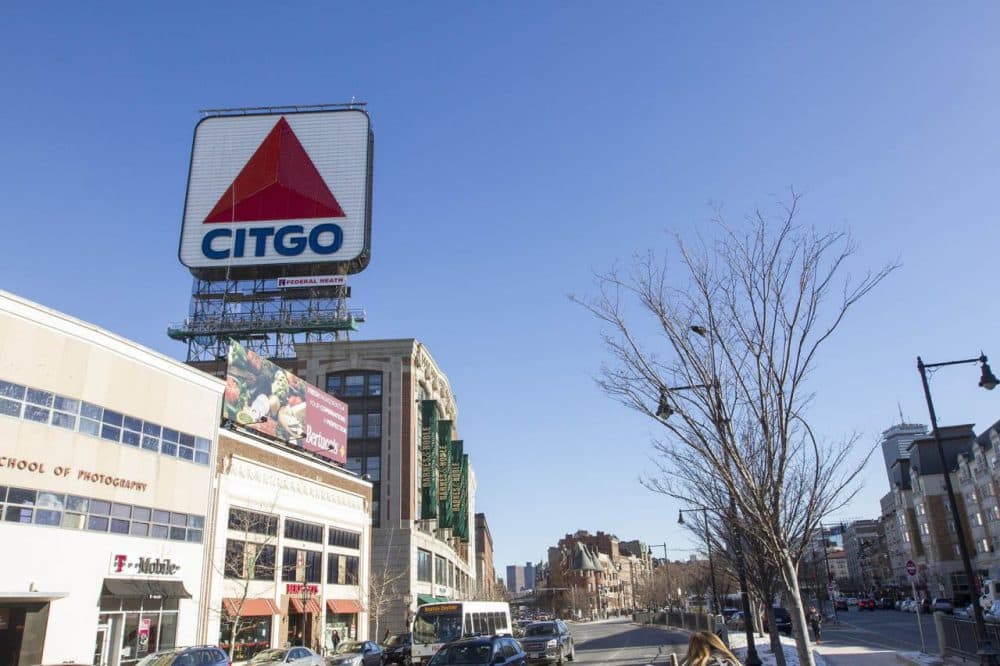 This article is more than 5 years old.
The Kenmore Square building that's home to the iconic Citgo sign will be going up for sale, and the new owners will get to decide whether the sign stays.
Boston University, which owns the building, announced Thursday that it had hired a broker to manage the sale of nine buildings it owns in Kenmore Square, including the one topped by the 60-foot-by-60-foot Citgo Sign.
The lighted sign with a red triangle has been part of the Boston skyline for decades and is visible over Fenway Park's Green Monster.
A billboard company owns the sign and leases space from BU. Gary Nicksa, BU's senior vice president for operations, told The Boston Globe that the new owner would be able to decide whether to continue that lease. But he noted that the landmark sign brings much value to the property.
"We're not going to presume anything at this point," Nicksa told the Globe. "But there's real value there. It's one of the unique attributes of the property."
The nine buildings BU is putting up for sale line one side of the square, from 648 Beacon Street to 541 Commonwealth Avenue, as well as 11-19 Deerfield Street.
BU President Robert Brown told BU Today that the sale of the buildings is a chance for the school to "raise capital needed for investment in its core mission of teaching, research, and student services."
Any development of the properties would be subject to city approval.
With reporting by The Associated Press and the WBUR Newsroom.