City Launches Tool For People To Identify Problem Areas On Boston's Streets
This article is more than 7 years old.
Concerned about safety on a particular roadway in Boston? You can now report problem areas to the city.
The city of Boston has launched an online mapping tool to allow people to identify areas where they have concerns about transportation safety. It's part of the city's Vision Zero initiative to eliminate traffic-related fatalities in Boston. And the city hopes the information collected through the tool will help improve road safety.
Mayor Marty Walsh announced the launch of the tool Friday.
"People who live and work in Boston know best about what is happening on their streets, and we look forward to engaging them in our transportation strategies as we work towards eliminating all traffic-related fatalities on our streets," Walsh said in a statement.
The tool is called the Vision Zero Boston Safety Concerns Map. To use it, you select a particular street on the map and then indicate why you're concerned about safety there. This can include: that people speed or run red lights in the area, that there are no sidewalks or bicycle facilities on the roadway, that pedestrians aren't given enough time to cross the street, or that people double park their vehicles, among other issues.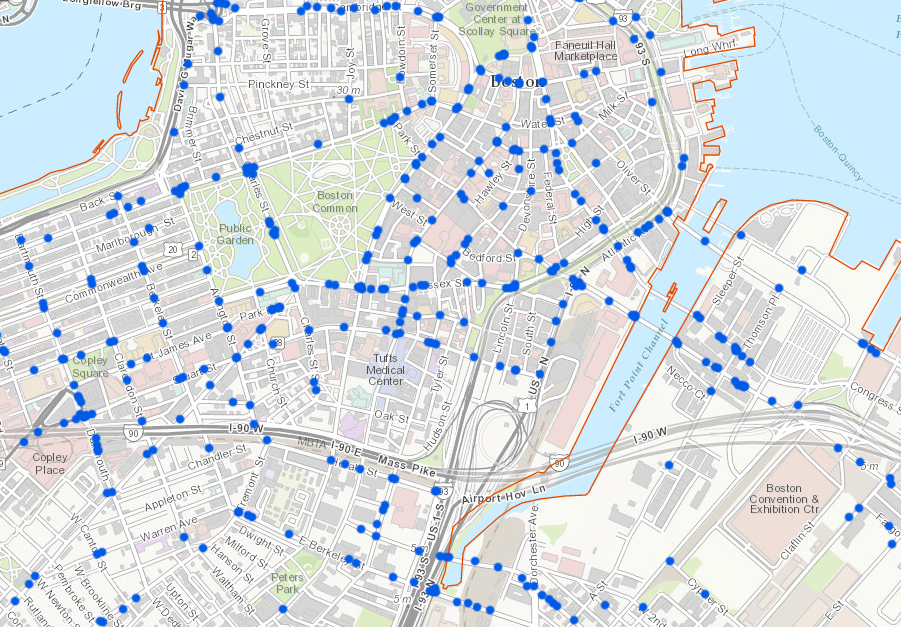 The tool also allows you to indicate how you use the roadway, whether as a pedestrian, driver, bicyclist or someone who uses an assistive device, such as a wheelchair, to get around. You can also rate and add comments to issues that have already been submitted by others — for example, to say you agree with a particular issue.
The city plans to use the information collected as part of its Vision Zero efforts, which Walsh first announced last spring. The initiative has already been adopted by other cities across the U.S. Vision Zero is a Swedish approach to road safety aimed at eliminating traffic fatalities by designing better roads. In December, Walsh released a Vision Zero action plan for Boston, which aims to do just that by the year 2030. The city's plan calls for redesigning streets to lower vehicle speeds and make streets safer and more accessible for pedestrians and bicyclists. The plan also includes a public awareness campaign to combat distracted and impaired driving.
The safety concerns map is part of the city's effort to engage the public and collect data for the Vision Zero initiative. The tool is not a substitute for 311, the city's constituent services line. Residents should still use the non-emergency service to report maintenance issues, such as potholes or broken street lights.