Suffolk Dispute Ends With President, Board Chair Both Agreeing To Leave Positions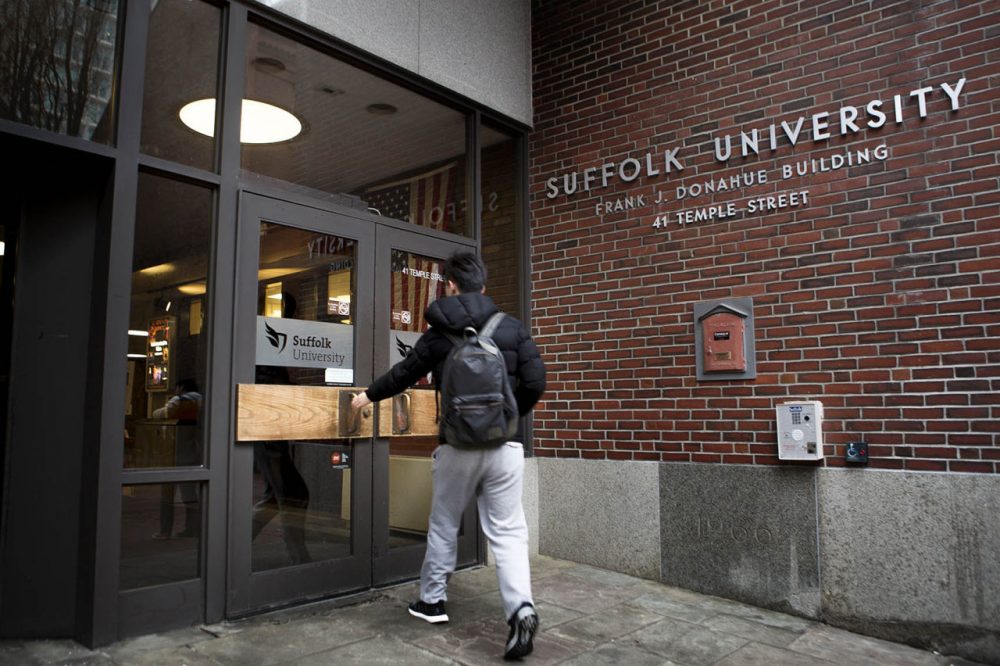 This article is more than 4 years old.
A very public dispute between the president of Suffolk University and the chair of the board of trustees has ended with both agreeing to leave their positions in the near future.
President Margaret McKenna will step down no later than the fall of 2017, once a new president is named. Chair Andrew Meyer will not to seek reelection to the board when his term ends in May.
The moves are part of an agreement approved by the board of trustees during a Friday afternoon meeting, outside which about 60 Suffolk students and facility protested, chanting "no trust in the trustees."
News that the board was planning to vote this week whether to fire McKenna was met with backlash from students, who said several recent leadership changes made the school appear unstable.
McKenna, who's been in office for seven months, is the fourth president, counting two interim presidents, that Suffolk has had in four years. She told WBUR she hopes the changes approved Friday will restore stability to university's leadership.
McKenna said the board also agreed to change the way it oversees the school.
"That there be processes in place for better communication, for better evaluation, for processes for clarifying what is the role of management and what are the expectations of management, and what are the expectations of the board."
A joint statement from Meyer and McKenna said that by approving the agreement the board acted in the "best interest of the institution."
This article was originally published on February 05, 2016.