Joseph Gordon-Levitt Gets Some Roast With His Hasty Pudding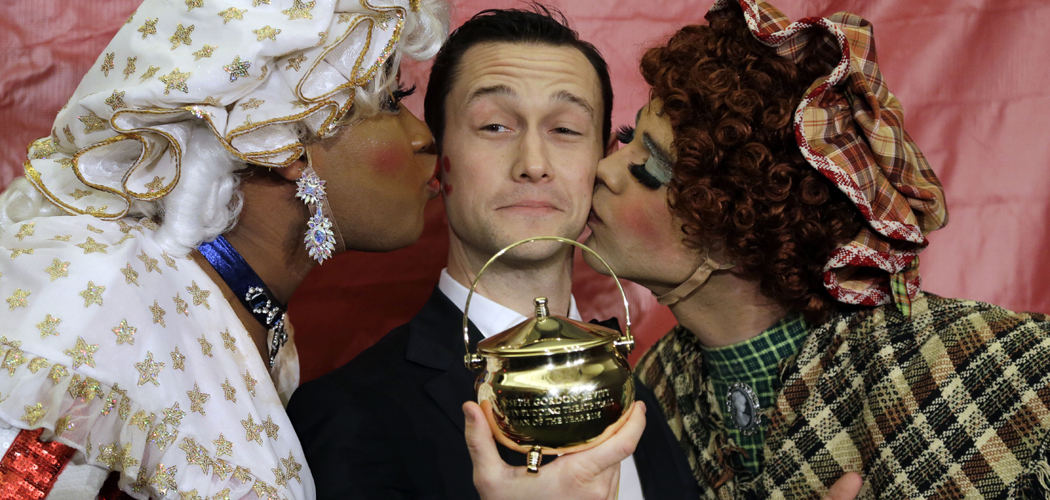 This article is more than 5 years old.
Joseph Gordon-Levitt has gotten a little roast along with his pudding.
In keeping with tradition, "The Walk" actor was feted and roasted as Harvard University's Hasty Pudding Theatricals Man of the Year on Friday.
The collegiate theatrical organization says it selected the 34-year-old Gordon-Levitt as its 2016 honoree because he's a "talented actor" and "visionary entrepreneur."
The actor as a kid played Tommy on "3rd Rock from the Sun." He'll portray Edward Snowden in Oliver Stone's upcoming movie about the man who leaked classified National Security Agency documents.
Gordon-Levitt also developed HitRecord.org, which helps people collaborate on creative projects.
Previous winners include Clint Eastwood, Robert De Niro and Harrison Ford. Chris Pratt won last year.
"Scandal" actress Kerry Washington was honored as Woman of the Year last month.
Here are some more photos from Friday's festivities: