Cambridge Opens First Outdoor Public Bathroom In Harvard Square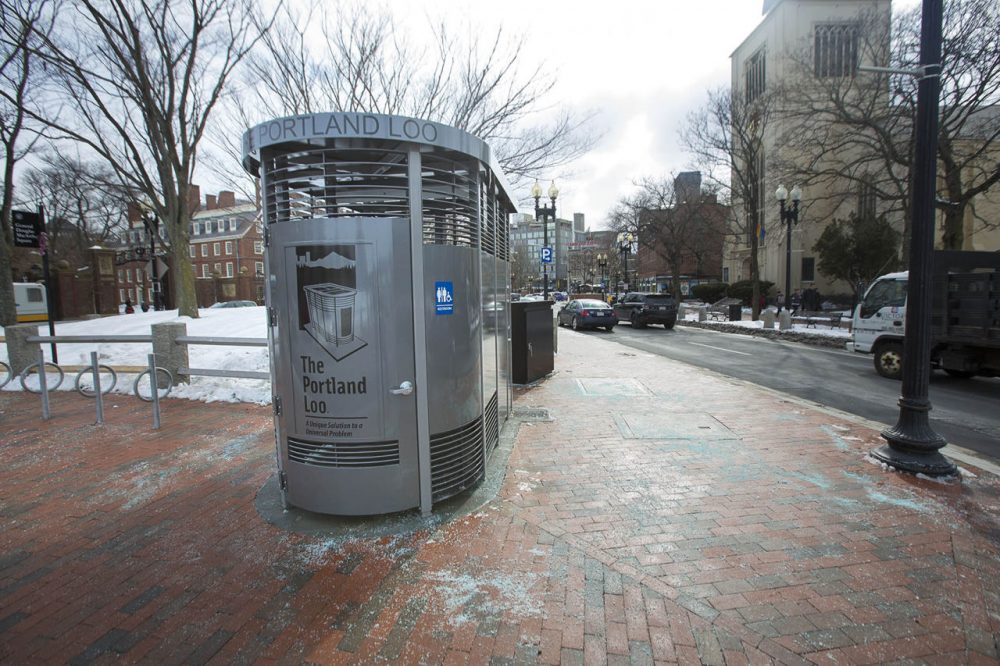 This article is more than 6 years old.
After years of planning, the first outdoor public bathroom opens Friday in Harvard Square.
The toilet will be accessible 24 hours a day, seven days a week.
"It's comfortable, but it's not too comfortable," Harvard Square Business Association Director Denise Jillson said. "There are vents on the top and vents on the bottom. You're not going to want to spend a whole lot of time in there."
Jillson says that while there are some safety concerns, she believes a free toilet is a good addition to the neighborhood.
"This is an authentic urban place and we welcome everybody here — from homeless kids to global leaders," she said. "Things are going to happen. ... We'll just have to watch it and monitor it and continue to be good ambassadors to the square and have good stewardship over the outside space and it's our responsibility to do that, all of ours."
Cambridge police will keep an eye on the bathroom and make sure it stays free of illegal activity.
"The toilet is really located right in the heart of the square, with traffic coming and going on all sides," Jillson said. "So the fact that it's in such a public space I think is helpful, but it will require some monitoring."
The group Advocates for a Common Toilet started working on this project in earnest after the Christ Church closed its restrooms to the public due to safety concerns related to drug use.
They'd originally been looking at putting it in the Cambridge Common.
There are plans for a second public toilet in Central Square.
With reporting by WBUR's Rachel Paiste
This article was originally published on February 12, 2016.