Milton Art Teacher Killed By Manhole Cover On I-93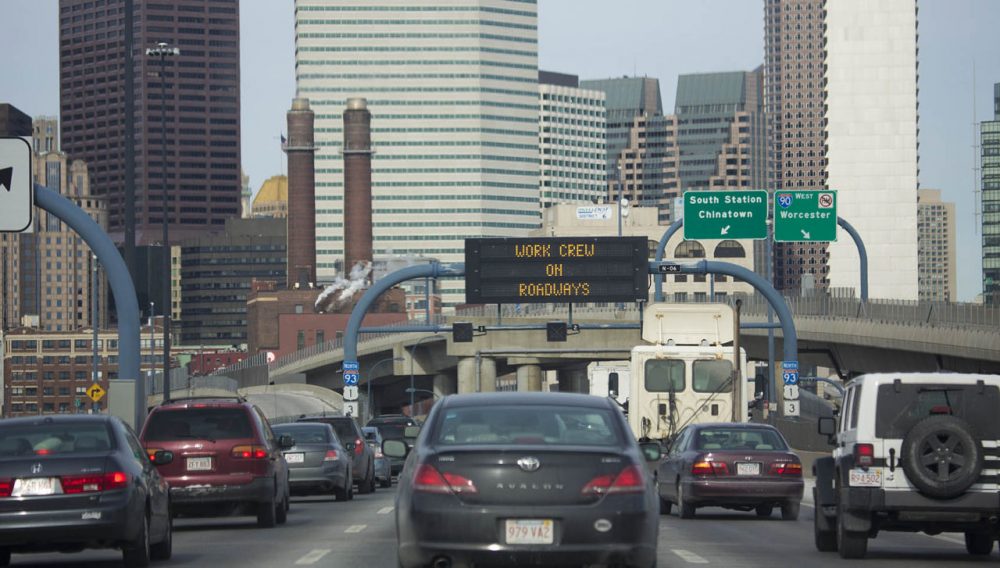 This article is more than 4 years old.
A woman was killed on Interstate 93 Friday morning when a metal manhole cover on the roadway became dislodged and flew through the windshield of her car, authorities said.
Caitlin Clavette was an art teacher for Milton Public Schools, according to a statement from the school system. She taught in all four of the town's elementary schools.
"Ms. Clavette was a talented and special educator who has touched the lives of many students and families over the past four years in the Milton Public Schools," the statement said.
Massachusetts State Police spokesman David Procopio said in a statement that the preliminary investigation shows the manhole cover struck the victim's windshield near the exit of the O'Neill Tunnel on I-93 southbound around 7:50 a.m. After impact, the vehicle continued southbound before hitting the left shoulder and coming to a stop.
State police, with the help of the Massachusetts Department of Transportation, are working to find out what caused the manhole to become dislodged
"Our sympathy goes out to the family of the victim involved in this horrific incident this morning," Highway Administrator Thomas Tinlin said in a statement. "This tragedy is leading us to take several steps immediately out of an abundance of caution."
Tinlin said MassDOT crews would spend Friday examining all of the hardware on Boston-area highway surfaces — including manhole covers, grates and covers for electrical panels. Based on the results of these inspections, Tinlin said MassDOT would then determine whether it needed to broaden the inspections to state roads outside the city.
Manhole covers typically weigh at least 200 pounds. Tinlin said the cover involved in the accident covers a storm drain system and was last inspected on June 12, 2014.
Hardware on the road surface and in tunnels are typically inspected every two years, Tinlin said.
This article was originally published on February 12, 2016.