FBI, IRS Raid Law Office Of State Sen. Brian Joyce
This article is more than 4 years old.
The Federal Bureau of Investigation and the Internal Revenue Service conducted a raid at state Sen. Brian Joyce's Canton law offices Wednesday, according to the Boston FBI.
The law office is located at 776R Washington St. in Canton.
The FBI declined to comment further on the "court authorized activity" due to the ongoing investigation.
Joyce, a Milton Democrat, has been the focus of media reports saying he used his public office to push for legislation that would benefit his legal clients and improperly used campaign funds. In a Boston Globe report, Joyce acknowledged he used about $3,400 in campaign funds for his son's 2014 high school graduation party and later paid a fine for it.
After coming under fire, Joyce gave up his leadership posts in the state Senate last May and agreed to cooperate with an ethics probe. He had been assistant majority leader and chair of the Bills in Third Reading Committee.
In January, Gov. Charlie Baker called for Joyce to be investigated after The Boston Globe reported that the state senator had received free dry cleaning from a business in his district for more than a decade.
"I certainly think, in a situation like this where you have a private citizen speaking so forthrightly about a continuing pattern with respect to this type of activity, I think this is the sort of thing the Ethics Commission should take a really hard look at," Baker told WGBH last month. "There's enough there to justify a review, absolutely."
Baker reiterated his call for an investigation at a press conference Wednesday.
"I was troubled by some of the issues that were raised previously with respect the senator's relationship to some of the folks in his district," Baker said. "I was hoping the Ethics Commission would do an investigation and I still hope they do."
In a statement to State House News Service Wednesday, Joyce's attorney Howard Cooper defended his client:
It is unfortunate that recent stories in the media appear to have sparked an investigation. Senator Joyce has been cooperating with each inquiry that has taken place to date resulting from those stories and believes that he has done absolutely nothing wrong.
Following news of the raid, the MassGOP called for Joyce to resign from the Legislature.
"Folks deserve to have a representative who can claim that they're ethical, that they're doing things by the book, that they're holding themselves accountable to the standards that they hold others," MassGOP chairwoman Kirsten Hughes told WBUR's Simón Rios.
When asked if he supported his party's call for Joyce's resignation, Baker said he wanted to be "careful" using those terms and "we should see where it goes" with the FBI and IRS investigation.
"I think the voters ultimately get to make the call with respect to whether someone's allowed to continue to serve or not on election day and I think that's probably as it should be," Baker said.
Pam Wilmot, the executive director of the government watchdog group Common Cause Massachusetts, said her organization is concerned about the allegations and had filed a complaint about Joyce with the state's Ethics Commission in the past.
"I can't say I'm totally surprised by this," Wilmot told WBUR, referring to the FBI and IRS raid. "The allegations are very concerning. From our perspective it's good to see that they're being taken seriously. Of course, any individual is innocent until proven guilty and we'll have to wait to see how this plays out."
With additional reporting by WBUR's Simón Rios
This article was originally published on February 17, 2016.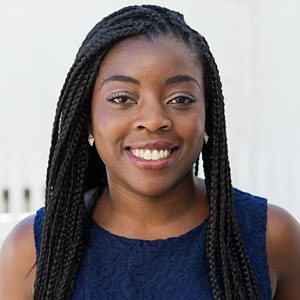 Zeninjor Enwemeka Reporter
Zeninjor Enwemeka is a reporter who covers business, tech and culture as part of WBUR's Bostonomix team, which focuses on the innovation economy.