Forecast: Colder, But Bright Start To The Work Week
I was looking at the snowfall totals for Boston this morning and was a bit surprised that the roughly 2 feet of snow in Boston this winter is only about 6 inches below average.
Worcester has a greater deficit at 15 inches under their long-term average. This may seem surprising as the winter really has seemed quite easy. I think one of the reasons it feels this way is the incredible change from a year ago when we saw an additional 75 inches of snow!
The weather will continue to fluctuate this week. It will be colder today than the past two days. But, by Thursday, a spring-like warmth will appear again. Thursday will also see a significant amount of rainfall. Unfortunately for skiers, winter sports enthusiasts and plow operators, our next storm will pull mild air northward and ensure a wet — not white — event.
Although today will be colder, it will also be a very sunny day with no significant weather issues in sight. You'll likely notice the sun is rising earlier at around 6:30 a.m., meaning there could be some solar glare on the ride to work.
Tuesday will also feel colder, as winds come in off the water. Clouds will increase, and there could be a bit of spotty light rain or snow Tuesday night or early Wednesday. This is part of a weak weather system and not the bigger storm expected to come Thursday.
Thursday's storm will mostly be a mild storm, however. But, there could be enough rain to cause travel headaches both in the morning and again in the evening. Winds will be brisk from the south and temperatures could reach a warm 60 degrees.
Drier and colder weather returns to close out the week and the month. There will be a cold pool of arctic air arriving this weekend, but it won't be as cold as the record-breaking temperatures felt nine days ago.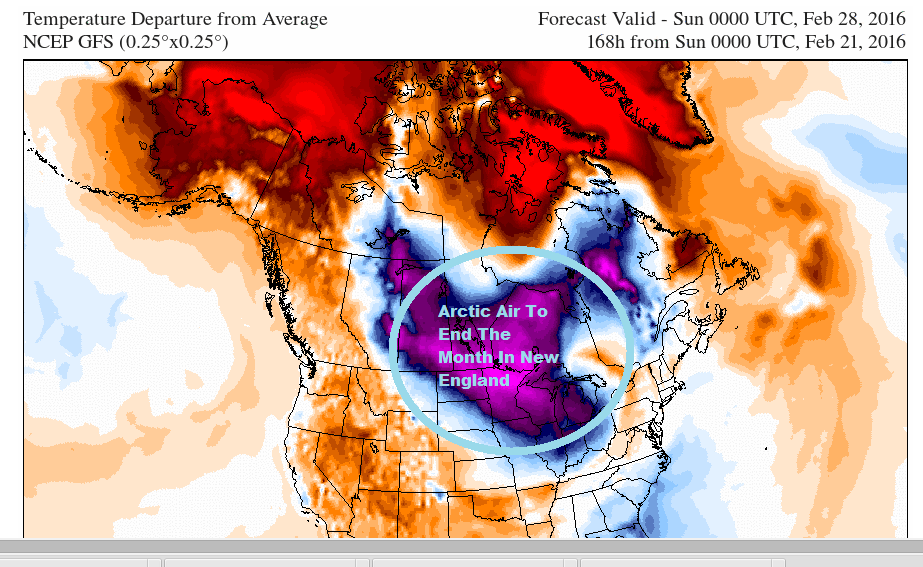 You can follow my weather updates on Twitter at @growingwisdom.
---
Today: Sunny, with a high near 40.
Tonight: Mostly clear and cold. Lows 15-22.
Tuesday: Partly sunny, thicker clouds late in the day. Highs 35-40.
Wednesday: Snow, and sleet likely early, then drizzle or light rain. Highs 40-45.
Thursday: Rain, windy and mild. Highs 55-60.
Friday: Partly sunny, with a high near 41.