Behind The Times: Pregnant Patient Asked About Travel To Ebola Region, But Not Zika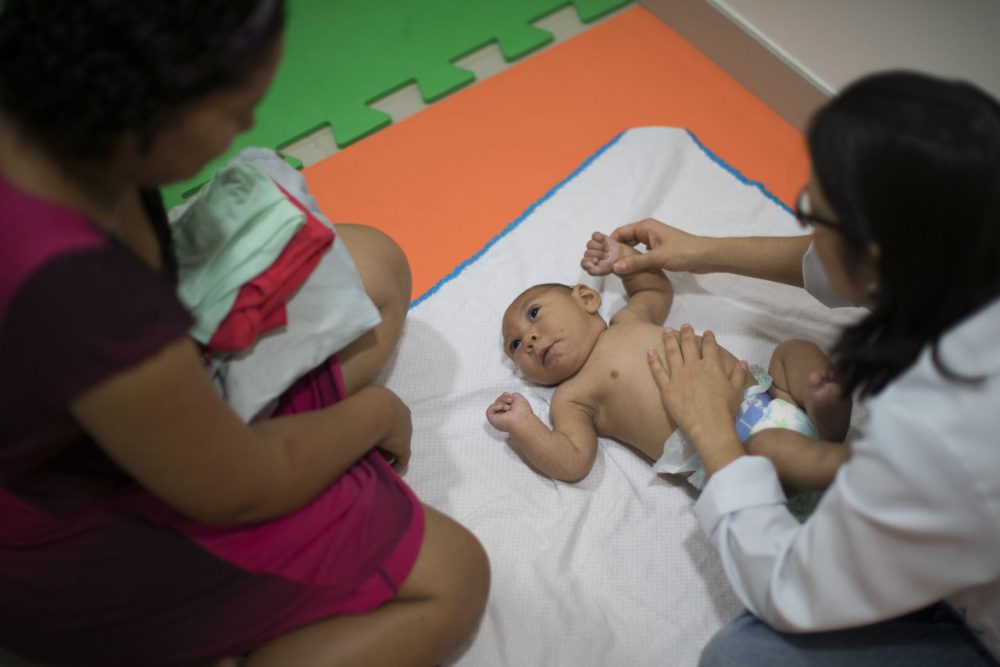 This article is more than 5 years old.
Dr. Shira Fischer is a RAND Corporation researcher whose interests include using electronic health records to improve care. She also happens to be pregnant, and she went in recently to the obstetrical urgent care unit at Brigham and Women's Hospital.
She got "swift and appropriate" care, she writes on The Health Care Blog in a post headlined: Electronic Health Records: From Ebola To Zika, Fighting The Last War. Just one little problem: She was asked if she'd recently visited a country with Ebola, but not Zika.
Let me not get too snarky about health systems that don't keep up with huge international health news. But something is clearly wrong here, in this latest example of how electronic medical records often lag. Fischer writes:
The existing system is too slow to respond and when it does, it finds itself chasing the past. Like security protocols at airports, where travelers are required to remove shoes because someone in 2001 hid explosives in his sneaker soles, instead of anticipating the next creative attack, the U.S. public health system finds itself asking about yesterday's Ebola and not today's Zika, because the gears of change move too slowly.

But the limitation is not the technology. Technology systems should be the first to respond, even more quickly than official government responses. They should be deployed more nimbly to support faster, more informed decisionmaking. Just as my iPhone automatically receives Amber Alerts as soon as they are issued by authorities, EHR could easily reflect the most relevant public health issues. It is shocking that health care providers are still asking about Ebola when Zika is already all over the news. The tools and the technology exist, but smarter ways to use them must be implemented.
Read her full post on The Health Care Blog here. And just a note of self-congratulation: She writes on Facebook that WBUR's Narrating Medicine — a platform for first-person writing by people in health care, from doctors and nurses to patients and caregivers — motivated her to write up this experience. Want to get in on the narrative action? Just request to join here.