Health Leaders Want Warnings Highlighting Deadly Risks Of Opioid, Benzo Combos
This article is more than 5 years old.
Many patients who take an opioid to relieve pain also have anxiety, headaches or trouble sleeping and take a benzodiazepine like Valium or Xanax or Klonopin. But together, these two classes of drugs slow breathing and can be deadly, especially if the patient is using one or both of them to get high.
In 2013, traces of both drugs were found in one third of men and women across the U.S. who died from an unintentional overdose. In Massachusetts, 13 percent of overdose deaths in 2014 involved heroin in combination with a benzo.
Public health leaders are calling on the FDA to make sure doctors and patients understand the risks.
Officials from 17 states and 13 cities have signed a petition asking the FDA to place a black box warning on prescription packaging for opioids and benzos. They also want medication guidelines that tell patients that taking these two drugs at the same time can increase the risk of overdose.
"Black box warnings work, we know they do," said Rhode Island Health Director Nicole Alexander-Scott. "Doctors pay attention to them and they change their clinical practice."
Massachusetts Commissioner of Public Health Monica Bharel signed the petition, as did Boston Public Health Commission Director Monica Valdes Lupi.
"Strong and accurate prescription drug labeling is critical to our efforts to inform residents about the dangers inherent in prescription drugs," Jennifer Tracey, director of the city of Boston's Office of Recovery Services, said in a statement. "We need to work at all levels of government on policy and systems changes like these to prevent potentially deadly drug misuse and abuse."
The FDA responded to the petition with a statement: "The FDA is committed to working with the health care community and our federal, state and local partners to help reduce opioid and benzodiazepine misuse and abuse. We will continue to monitor the combined use of these products and take necessary actions to ensure prescribers and the public are informed of the risks involved with the use of these medications."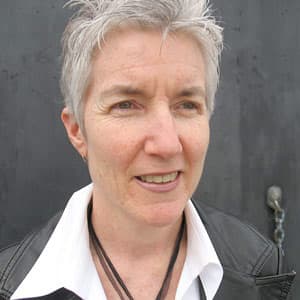 Martha Bebinger Reporter
Martha Bebinger covers health care and other general assignments for WBUR.