Forecast: Warming Trend This Week
A temperature rebound is the weather theme this week, as an area of high pressure pushes off the coast and a mild southerly flow of air ensues.  By Wednesday, inland areas will make a run at 70 degree and even Boston could break a record if the sea breeze doesn't kick in. The record for Wednesday in Boston is 72 degrees, set back in 2000, and there's an outside chance this record will be tied, but I suspect it will remain in place.
Monday we have a lot of clouds, but some sunny breaks as well.  Temperatures are cold enough for hats and gloves Monday morning, however you'll be able to shed them this afternoon as highs reach for 50 degrees. If you are traveling north there could be a sprinkle or snow shower.
Tuesday is a bit milder with highs well into the 50s to perhaps 60 degrees in the far southwest suburbs. Sea breezes are once again going to keep the immediate coast much cooler with highs only in the 40s. If you are going to be near the water this week, I would keep a jacket handy.  It might be very warm inland then quite cold close to the beaches.
Spring brings the battle of the warm air from the west and the cool ocean air. This fight often occurs in the afternoon, especially on days when the winds are light. This allows the marine air to spread inland and knock temperatures back on the coast. Notice in the map above the enormous range from Cape Cod to metro Boston later this week.
You can follow David Epstein's weather updates on Twitter at @growingwisdom
---
Monday: Clouds and some sunshine. Highs near 50 with a spot evening shower possible
Monday night: Mostly cloudy, with a low around 36
Tuesday: Partly sunny, with a high 52-56
Wednesday: Mostly sunny, with a high approaching 70
Thursday: Lots of clouds, mild. Rain developing. Highs in the 60s
Friday: Mostly sunny, with a high near 51
This article was originally published on March 07, 2016.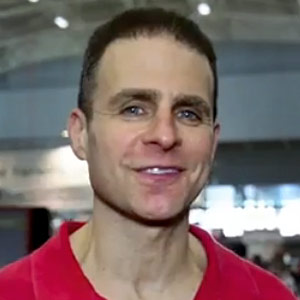 David Epstein Meteorologist
David Epstein is WBUR's meteorologist.