2 Northeastern Students, Including Marathon Bombing Survivor, Killed In Dubai Car Crash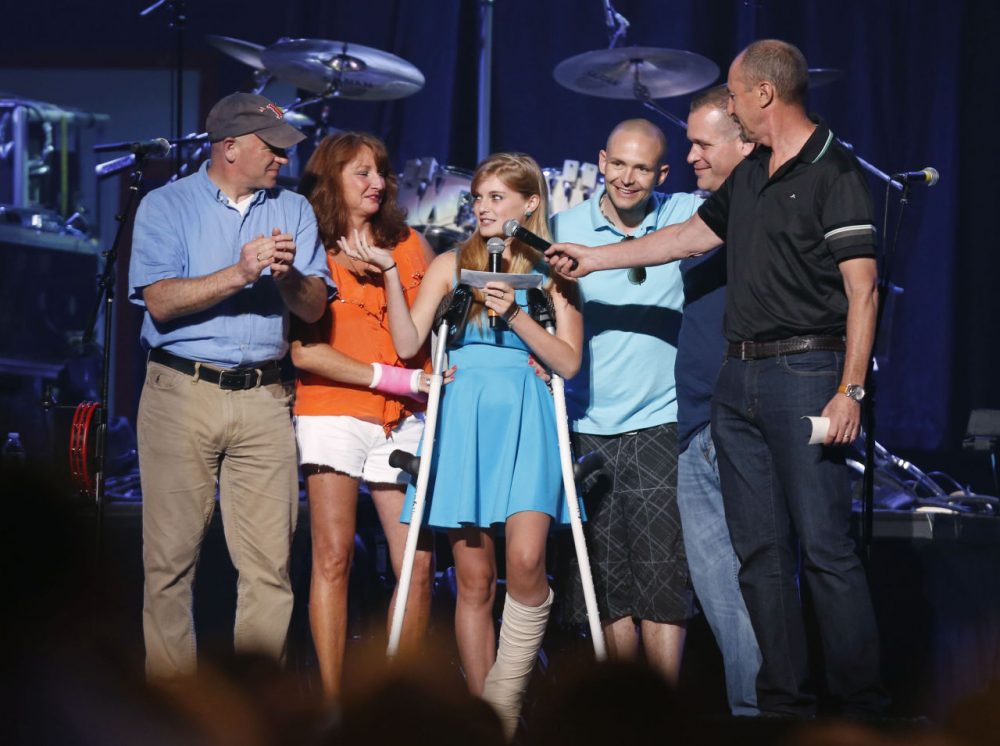 This article is more than 5 years old.
Northeastern University said Monday that two of its students died on Sunday in a car crash in Dubai.
One of the women killed, Victoria McGrath, of Weston, Connecticut, was a survivor of the Boston Marathon bombing, Northeastern said.
The school says McGrath and Priscilla Perez Torres, of Guaynabo, Puerto Rico, were on a personal trip, not a study abroad program.
Both were scheduled to graduate from Northeastern this spring.
"Each were kind, talented young women, with exceptional futures before them," university President Joseph Aoun wrote in an email to the campus community Monday. He added: "Victoria and Priscilla were vibrant, beloved members of our community, and their passing leaves a grievous absence in our community and in our hearts. This is a heartbreaking loss to their families, friends, and to all of us in the Northeastern family."
McGrath, 23, received severe shrapnel injuries to her left leg from the first of two bombs placed near the marathon finish line on April 15, 2013.
Bruce Mendelsohn applied a tourniquet on her leg, saving her life. He had told Radio Boston that McGrath had great hope for the future.
"When we spoke, it was never about that day," he recounted. "It was always about what she wanted to do next, where she wanted to work, where she was interning."
In his email, Northeastern's Aoun said: "May we all join together in sympathy and heartfelt support for the McGrath and Perez Torres families, and for Victoria's and Priscilla's friends and classmates."
With additional reporting by The Associated Press
-- You can listen to McGrath tell her story via the WBUR Oral History Project, which is hosted at Northeastern University.
This article was originally published on March 07, 2016.