Billerica Chipotle To Reopen Thursday After Norovirus Scare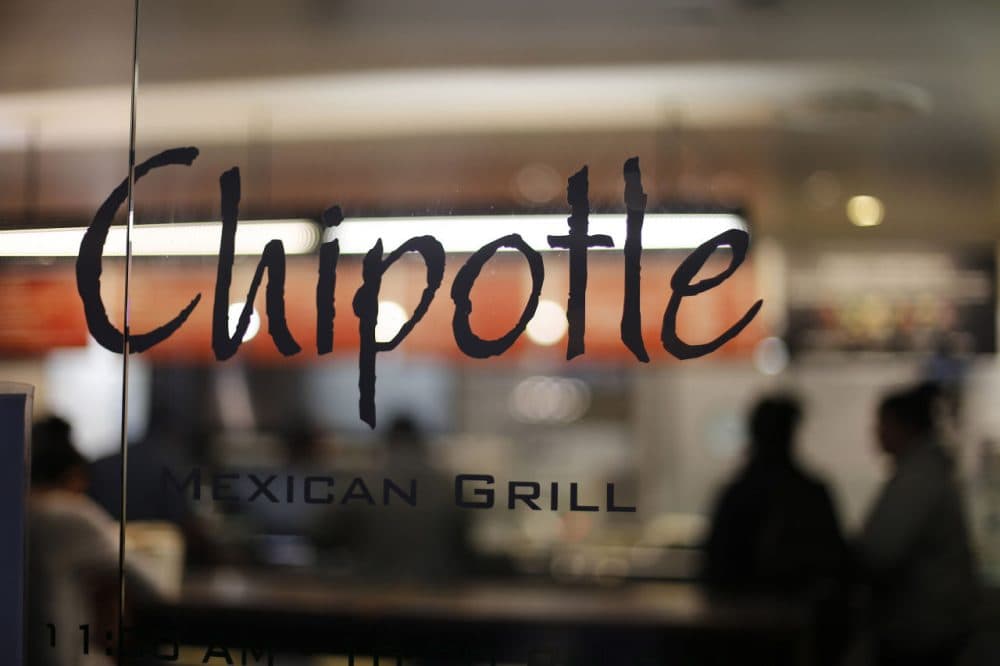 This article is more than 5 years old.
A Chipotle restaurant in Billerica will reopen Thursday after at least one employee was diagnosed with norovirus, town health officials said.
Two other workers were also suspected of having the same foodborne illness.
The company said none of the sick employees reported to work, and there is no evidence that any customers got sick. The store voluntarily closed Tuesday as local health officials investigated the cause of the employees' illnesses, a spokesman for the state's health department said.
In December, a Chipotle in Boston's Cleveland Circle was closed temporarily after more than 100 customers fell ill in an outbreak of the same contagious virus.
And last year the popular Mexican food chain also saw an outbreak of E. coli linked to its stores sicken 55 people in several states — mostly Oregon and Washington.
Since then the company has been working to regain customers' trust.
In December Chipotle's founder and co-CEO, Steve Ells, issued a public apology and promised the company would work to improve food safety procedures.
This article was originally published on March 09, 2016.