Revisions Offer Mixed News For Mass. Job Growth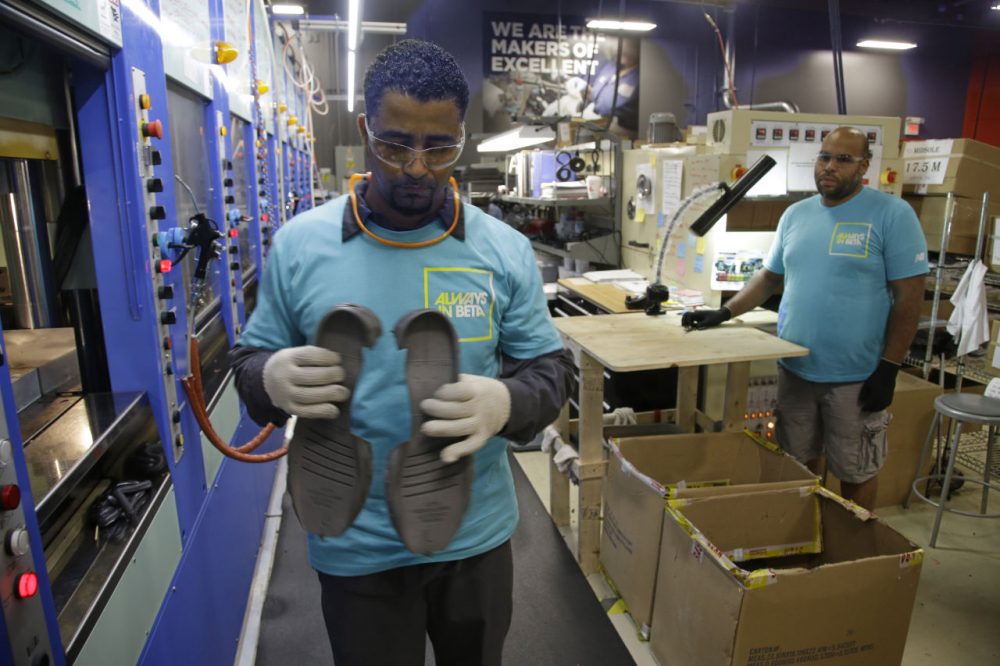 This article is more than 5 years old.
Massachusetts gained far fewer jobs in 2015 than originally estimated — but also added thousands more jobs in 2014 than previously reported -- according to annual revisions released on Thursday.
The state gained 41,100 jobs last year, the U.S. Bureau of Labor Statistics said Thursday -- a significant revision to the department's initial estimate of 73,800 added positions, released in January. At the time, state officials said 2015 was Massachusetts' strongest year of job growth since 2000.
Now, that title belongs to 2014. BLS said Thursday the state added 83,000 positions that year — well ahead of the 60,900 first estimated a year ago.
The jobs figures are based on a monthly survey of employers and — clearly — are subject to revision. As the state Labor Department put in its release on Thursday, "BLS annually updates job estimates for each state with the most up-to-date information supplied by employers."
Along with the mixed news on the revisions, this week's report offered a snapshot of the Massachusetts jobs picture in January. The report says the state lost an estimated 2,500 positions over the month.
"While the preliminary estimates indicate jobs are down over the month, several sectors experienced job growth in January," state Labor Secretary Ronald Walker II said in a statement. "Construction added 2,200 jobs; manufacturing is up 700 jobs, and [the] Trade, Transportation and Utilities [sector] was up 3,800 jobs over the month."
After the annual revisions, the Massachusetts unemployment rate now stands at 4.7 percent. That's better than the national rate of 4.9 percent.
The unemployment rate is based on a survey of households and is also subject to revision.
The state labor force increased by an estimated 1,600 in January — a positive sign, as more people are joining the workforce or actively looking for work.