Child-Resistant Packaging Required For E-Cigarette Liquids In Mass.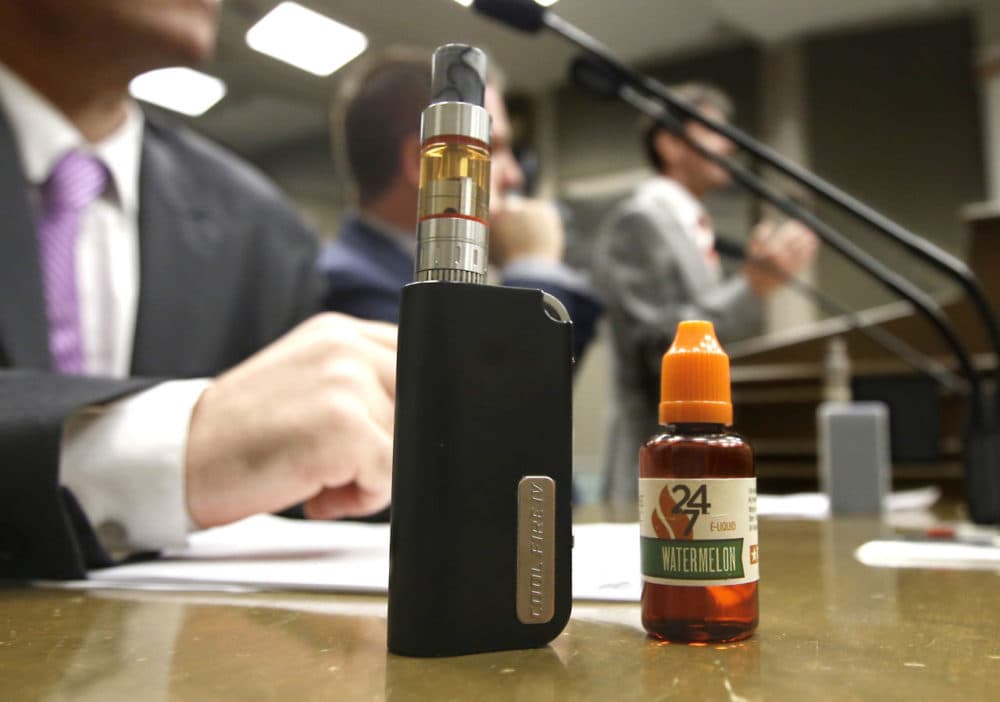 This article is more than 5 years old.
New regulations requiring child-resistant packaging for liquids and gels used in electronic cigarettes will soon take effect in Massachusetts.
The new restrictions are intended to address concerns that children may swallow the liquids or gels, which contain a high concentration of nicotine. They take effect Tuesday.
Attorney General Maura Healey says children can be attracted to the bright colors and child-friendly flavors of the liquid and gel nicotine.
E-cigarettes are battery-powered devices that turn nicotine-containing liquid into vapor that is inhaled. They lack the chemicals and tars of burning tobacco but can be addictive.
Regulations kicked in last year that barred anyone under 18 years old from buying e-cigarettes and banned the promotional giveaway or free distribution of e-cigarettes.