Forecast: Snow To Impact Monday Morning Commute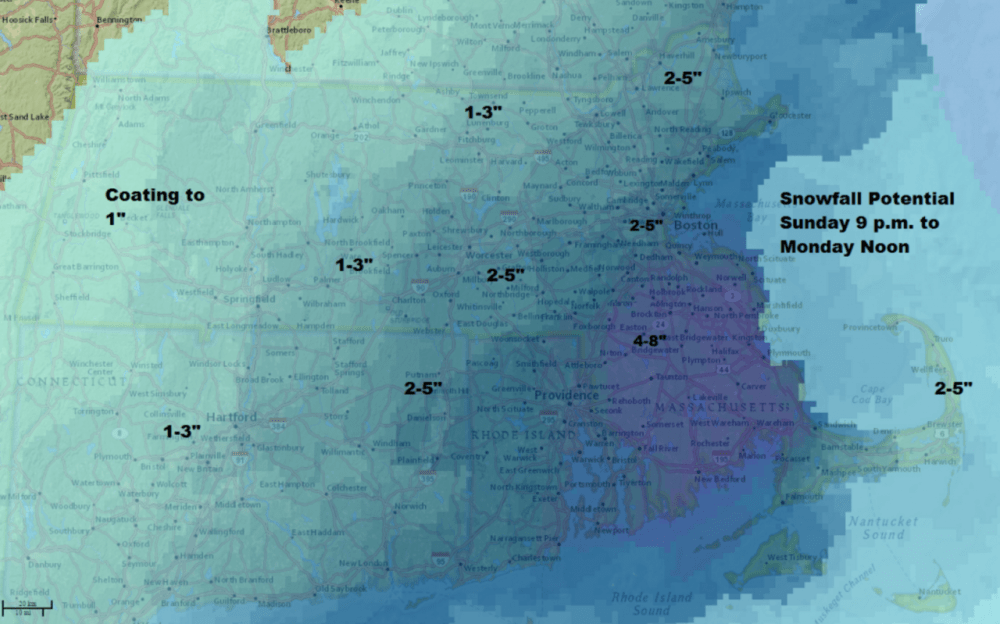 This article is more than 5 years old.
Winter storm warnings are posted for Boston this morning as snow is on tap late tonight through the first half of Monday.
The snow will begin after 10 p.m in Boston and continue through the morning. The heaviest period of snowfall will occur from about 5 until 10 a.m Monday, impacting the morning commute.
The map below shows projected accumulation for the storm. Notice Boston is between the 2 to 5 inch range and the 4 to 8 inch one.
The precise final track of the storm will determine if the city ends up closer to 3 or 4 inches or goes above the 6 inch amount. If Logan Airport does record 6 inches of snow it will be the latest this amount has occurred post March 20 since the big blizzard of April 1997.
Once the snow is done falling, the next question might be: when does it melt? It's tough to predict exactly when it will be gone, and the snowbanks will last for a bit. However, the snow should be off the playing fields by Thursday.
Sunshine returns Tuesday and Wednesday with seasonable temperatures. Much milder air should arrive late this week and toward the weekend with more 50- and perhaps even some 60-degree air in the Friday through Sunday time frame.
You can follow my forecast on Twitter at @growingwisdom.
---
Today: Fading sunshine and cold. Remaining dry. Highs in the 30s.
Tonight: Snow developing after 9 p.m, becoming steady and heavy by sunrise.
Monday: Snow or mixed rain and snow in the morning, ending during the afternoon. Clearing and chilly. Highs in the lower 40s.
Tuesday: Partly to mostly sunny and chilly. Highs in the mid 40s.
This article was originally published on March 20, 2016.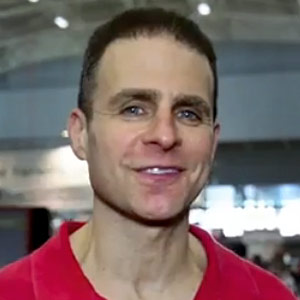 David Epstein Meteorologist
David Epstein is WBUR's meteorologist.