Forecast: Chillier Today, But The Weekend Looks Mild
This article is more than 5 years old.
Yesterday I wrote about a frontal system that was going to waffle back and forth across the area and bring big fluctuations in temperature this week.
Depending on when you went outside yesterday you likely noticed it was quite warm. Highs reached the 60s in many places.
Late in the afternoon and during the night colder air seeped in from Northern New England and now the chill is back. As a matter of fact, many areas will be 20 degrees colder today than Wednesday.
There is some wintry weather across New Hampshire and Maine this morning, and this could spill into the border towns of our state for a few hours. While I don't expect any widespread driving issues, there could be a few slick walkways so just be aware if you live in these zones.
For most of us, this is just a very raw and damp day. It's the kind of day you'll need a warm coat and the cold will feel like it's going through you.
The chill doesn't last. The same system that brought blizzard conditions to parts of Colorado will be moving well west of New England, bringing a mild and moist flow of air our way, which will close out the work week.
The image below is called a meteogram. This graph is a great way to see the upcoming trends in temperature. I have marked the changes on the graph to help you. Notice that overall temperatures will be mild over the next 10 days, but there are going to be some setbacks, typical of early spring.
You can follow David for weather updates on Twitter at @growingwisdom.
---
Today: Raw and chilly. A few showers possible, early mix north. Highs 37-44.
Tonight: Raw and damp with some showers. Lows 35-40.
Friday: A period of rain and turning mild. Highs 55-63, colder well north.
Saturday: Dry and seasonable with sunshine. Highs 45-50.
Sunday: Milder with sun and clouds. Highs 53-58.
Monday: Unsettled and cooler.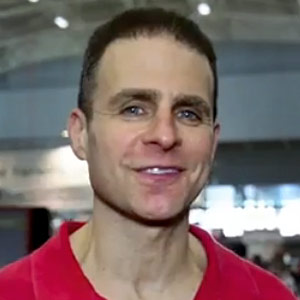 David Epstein Meteorologist
David Epstein is WBUR's meteorologist.