Firefighters Respond To Three-Alarm Fire At Boston University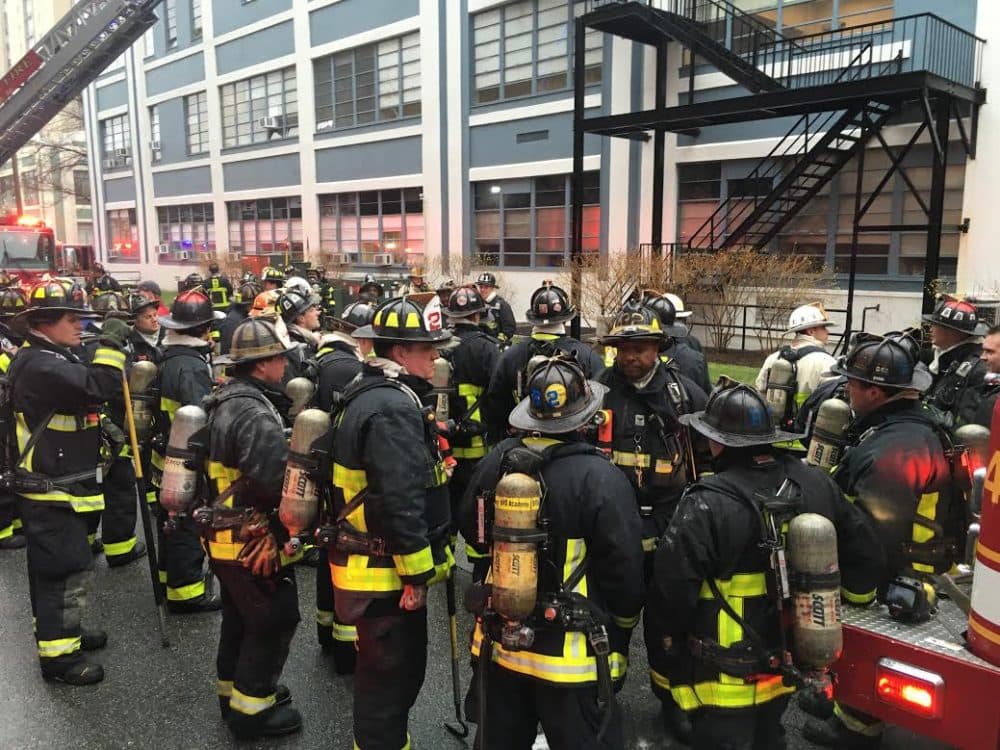 This article is more than 5 years old.
Boston firefighters say they have put out a three-alarm fire at Boston University's College of Communications.
The Boston Fire Department responded to the call just before 9 a.m.
Fire officials say the blaze started in a soundproofed, heavily insulated recording studio.
Jenna Perlman, a student who works at the BUTV studio, was among those evacuated from the building.
"We thought it was fake originally," she told WBUR's Bruce Gellerman. "But we got there and someone said, 'It's a real fire, everyone get out.' So we all ran outside the building."
The MBTA briefly suspended Green Line service on the B line, between Packard's Corner and Kenmore because of the firefighting effort. Service has now been restored.


Boston Fire Department ladders reaching to the roof of the BU Comm building. pic.twitter.com/zlyDuZxana
— Jesse Costa (@JesseCosta3) March 25, 2016