Forecast: A Sunny Day With Strong Gusts Set To Subside In The Afternoon
This article is more than 5 years old.
Yesterday's heavy rain and cold are being replaced by a windy day that is also expected to be sunny.
The two weather systems that brought a damp and dreary day to New England on Monday have now merged in Canada. The flow around this strong system is going to bring a lot of wind to the Boston area today.
A wind advisory has been posted for the area, as winds moving at speeds of 10 to 15 miles per hour may then be joined by gusts blowing in at 40 miles per hour.
Wind advisories are put into effect when sustained winds are forecast to be between 31 to 39 miles per hour or gusts between 46 and 57 miles per hour. Today's strong winds will also bring the possibility of a scattered power outage or two, as well.
The winds will diminish later this afternoon, and the advisory will expire before the homebound commute.
High pressure will continue to build into the region tonight and Wednesday. Highs for the middle of the week reach the 50s along with light winds. This will be an ideal late March day.
On Thursday it becomes almost warm with a southwesterly flow ahead of a cold front. This front will eventually bring some showers late Thursday or Friday.
Another frontal system passes over the weekend. Behind this, a cold shot of air means below average temperatures for a few days and sub-freezing temperatures at night. The cold won't last, however, as milder air returns later next week.
You can follow David for weather updates on Twitter at @growingwisdom.
---
Today: Blustery and cool with mainly sunny skies and some clouds. Highs in the 40s to near 50.
Tonight: Mainly clear and chilly. Lows 25-32.
Wednesday: Sunny and pleasant. Highs 54-58.
Thursday: Partly sunny and warm. Highs 65-70.
Friday: Muggy with periods of rain. Highs in the 60s.
Saturday: Lots of sunshine and seasonable. Highs in the mid 50s.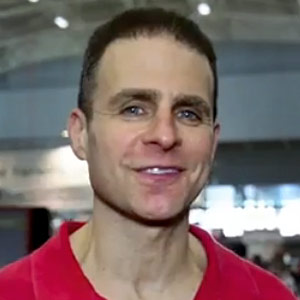 David Epstein Meteorologist
David Epstein is WBUR's meteorologist.