Forecast: Less Wind And Pleasant Temperatures Today
This article is more than 5 years old.
How about that wind yesterday?
Some gusts were tropical storm strength, causing some tree damage throughout the region. The image below shows just how high wind gusts were in many cities and towns Tuesday.
Today is a less windy and much better day.  It's also going to be a much milder feeling one with highs in the mid 50s and plenty of sunshine.
The nice weather will continue into Thursday, too. It's gonna be the kind of afternoon that really brings out the spring fever.
Highs on Thursday will nudge 70 degrees in lots of places, and even on Cape Cod, Martha's Vineyard and Nantucket, temperatures will reach the 50s.
The wind will return Thursday, especially in the afternoon.  I don't expect any rainfall until late Thursday night or early Friday when a cold front approaches.  As this boundary nears the area you'll notice an increase in humidity. The air will feel rather muggy Friday along with the periodic shower.
The air behind this first frontal system of the upcoming two isn't terribly cold.  Highs to start the weekend will reach the 50s, typical for early April.
The cold arrives on Sunday when an arctic front moves offshore.  These fronts can bring squalls of rain and snow this time of year so you shouldn't be surprise if you see snow on Sunday morning for a brief time.
In some areas, the start of April is going to feel like winter all over again, with highs barely getting out of the 30s. I wouldn't be surprised if many of us never see a 40-degree reading at least one day early next week.
In other words, enjoy the mild weather the next couple of days, it's not sticking around.
You can follow David for weather updates on Twitter at @growingwisdom.
---
Today: Sunny and pleasant. Highs in the mid 50s.
Tonight: Mainly clear and not as chilly. Lows 34-41.
Thursday: Partly sunny and warm. Becoming windy in the afternoon. Highs 65-70.
Friday: Muggy with periods of rain. Highs in the 60s.
Saturday: Lots of sunshine and seasonable. Highs in the mid 50s.
 Sunday: Early snow showers then clearing and cold. Highs near 40.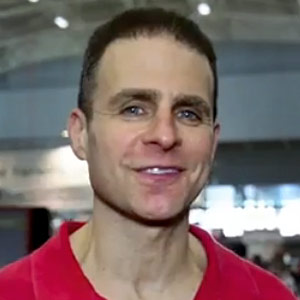 David Epstein Meteorologist
David Epstein is WBUR's meteorologist.