Forecast: Strong Winds Are Back With Highly Variable Weather Over Next Several Days
This article is more than 5 years old.
I thought yesterday would overall be the nicest day of the week not necessarily because it would have the highest temperatures, but because other factors like wind, clouds and rainfall wouldn't be present.
The weather will continue to be anything but boring over the next five days with more wind, warmth, humidity, snow and winter-like cold all in the forecast.
Late March and April are highly variable months with near 90-degree heat and snowstorms all possible. The next several days are going to bring so many changes you might forget what month it actual is.
A strong southwest flow of air will pump in very mild air for the final day of March. The month is sort of going out like a lamb with these warm temperatures, but the strong winds — especially over southeastern Massachusetts — will be rather lionish.
A high wind warning has been posted south of Boston, where winds could gust over 50 miles per hour in similar fashion to Tuesday's winds. They'll be coming from a different direction, though.  A wind advisory is posted for Boston most areas inside of Route 495.
There won't be any precipitation today, but the air tomorrow will become more and more humid as a cold front approaches. Showers will then overspread the region. There could even be some thunderstorms later in the day as the front passes.
Saturday brings a changeable day with highs in the 50s and a renewed chance of showers.
These rain showers may end as a period of snow showers Sunday morning with modified arctic air arriving. The cold lasts through the first half of next week and a weather system on Tuesday could bring some snow, but right now it doesn't appear significant.
You can follow David for weather updates on Twitter at @growingwisdom.
---
Today: Partly sunny and warm. Becoming windy. Highs 65-70.
Tonight: Mild and breezy with clouds increasing and some showers by morning.  Lows 55-60.
Friday: Muggy with periods of rain. Highs in the 60s.
Saturday: Lots of sunshine and seasonable. Highs in the mid 50s.
 Sunday: Early snow showers then clearing and cold. Highs near 40.
Monday: Blustery and cold.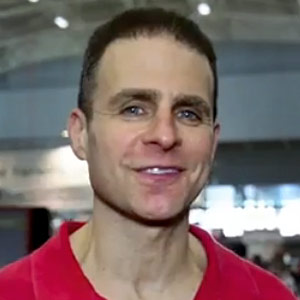 David Epstein Meteorologist
David Epstein is WBUR's meteorologist.