Forecast: Warm And Muggy Today, With Much Colder Air Coming This Weekend
This article is more than 5 years old.
Yucky. That's my weather word for what I see ahead as we start April. Sure today is mild and feels like spring and yes the showers are going to help the grass get greener, but cold arctic air is coming and we still have at least two, maybe three, chances to see snow in the upcoming week.
You might be turning the calendar forward this morning, but Mother Nature wants to go backwards.
We haven't had a snowy start to April in at least a few years. Last year the snow was rapidly melting and temperatures were turning quite warm by the middle of the month. There was only a trace of snow in April of 2015, below the nearly 2 inches on average Boston would typically see.
Today, we have a muggy day with scattered showers. Temperatures will reach the upper 60s to lower 70s, way above the 50 degree readings more typical for April 1. Yesterday was in the lower 70s in many areas.
Our showers today will be more hit and miss and you could see some sunshine between the clouds. Tomorrow, the front will be off the coast and the day looks seasonable, but with a lot of clouds.
Another front crosses the area Sunday morning with rain and snow showers and even some snow squalls possible. I wouldn't be surprised to see a coating of snow inland. If you have put out any tender plants, it's time to put them back inside.
Monday through Wednesday looks very cold for early April with the possibility of lower 20s or even upper teens for low temperatures Tuesday morning. There could be some more snow, even measurable, later Monday. Welcome to April.
You can follow David for weather updates on Twitter at @growingwisdom.
---
Today: Muggy with periods of showers and some sunny breaks. Highs in the 60s to lower 70s.
Tonight: Early showers and not quite as mild. Lows in the 40s.
Saturday: Clouds and some sunny breaks and seasonable. Highs in the mid-50s.
 Sunday: Early snow showers or squalls then clearing and cold. Highs 35-40.
Monday: Rain and snow showers likely. Cold, with highs in the upper 30s.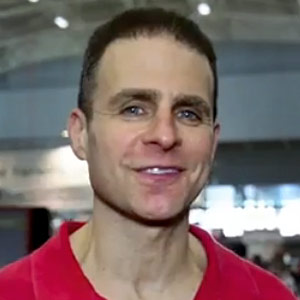 David Epstein Meteorologist
David Epstein is WBUR's meteorologist.