Forecast: Spring Takes A Break? More Snow And Cold Today
This article is more than 5 years old.
I love weather: I love the shear variety of it, and the unpredictably of it. But if you think this meteorologist is getting any pleasure with April snow and cold, you couldn't be further from the truth.
I'd like nothing more than to be writing about warm sunshine and a smattering of showers to keep my garden going. But, I can't control the weather, so let's all take a collective deep breath and sigh before taking some consolation in the fact this storm will pass quickly.
By Wednesday afternoon, it will already feel less like winter and more like spring.
Today a low pressure system is passing south of New England and bringing a wide swath of 2 to 5 inches of snow, with less precipitation north of the Massachusetts border and over Cape Cod and the Islands.
A few spots may exceed 5 inches, especially the northwest hills of Rhode Island and some higher terrain centered around the Blue Hills Reservation.
April sunshine is strong enough that some of the ultraviolet rays can actually penetrate the clouds and help melt the snow as it's falling. This means from roughly 11 a.m. until 4 p.m. the snow will have a harder time sticking on the pavement. Where there is still snow on the ground, that's the area which will ultimately see the highest totals.
The snow ends this evening from 4 p.m to 8 p.m west to east. As the sun sets and temperatures fall below freezing, some of the residual moisture on the roads may refreeze.
There won't be any issues with wind, coastal concerns or blinding heavy snow during this storm.
Sunshine returns for Tuesday and Wednesday, but both mornings are going to feel like the middle of winter. Temperatures in the teens will be commonplace away from the coastline, with 20s within a few miles of the water.
A rainstorm arrives Thursday and ends Friday. The weekend looks seasonably chilly, but dry.
You can follow David for weather updates on Twitter at @growingwisdom.
---
Today: Snow likely. Cold, with highs in the mid 30s. Accumulations mostly 2 to 5 inches with less over Cape Cod and the Islands and a bit more in the higher elevations southwest of Boston.
Tonight: Any early snow ends, the clearing and cold. Lows 16-25.
Tuesday: Partly to mostly sunny and cold. Highs in the 30s.
Wednesday: Mainly sunny. A very cold start with high recovering to the low 40s.
Thursday: Wet and milder. Highs in the 50s.
Friday: Rain ends.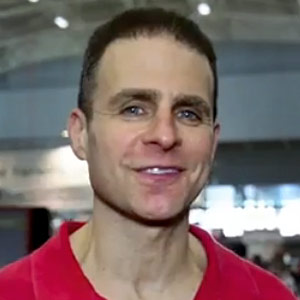 David Epstein Meteorologist
David Epstein is WBUR's meteorologist.