Forecast: It's A Very Cold Morning — But, Milder Air Arrives Tomorrow
This article is more than 5 years old.
If you think this morning is cold you are correct. The low temperature in Boston reached into the lower 20s.
The cold is noteworthy — it's as amazing as temperatures reaching 70 degrees at Christmas. This is one of the coldest April mornings in Boston since 1982. The last time there was an April low temperature record was back in 1997. It's very difficult for air this cold to be so entrenched in early April.
Providence also set a new record this morning for the day at 18 degrees.
You likely noticed that despite temperatures being in the 30s yesterday, snow still melted. The sun is very strong this time of year. I didn't touch my driveway, and by 2 p.m the snow was not only gone, but the driveway was dry.
Unfortunately, I don't see a prolonged pattern of mild air in our future. As a matter of fact, another cold blast is headed here for the weekend, with temperatures 10 to 15 degrees below average and a chance for snow showers or flurries.
Until the jet stream becomes a bit more relaxed and retreats into Canada further we run the risk of unseasonably cold air penetrating the region.
Tomorrow a fast-moving weather system will force warm and moist air up the Atlantic seaboard, bringing a slug of rain and some wind. I expect around an inch of rain to be common with some areas receiving nearly twice that amount in heavier downpours. There could be some urban street flooding Thursday evening or overnight. The evening commute from work will have a higher chance of weather impact.
The weekend, as mentioned, looks cold and as a storm passes to our east, it may bring a few flurries.
You can follow David for weather updates on Twitter at @growingwisdom.
---
Today: Partly to mostly sunny and cold. Clouds will thicken later in the day Highs in the 30s.
Tonight: Cloudy and not as cold. Some showers by morning. Lows in the 30s.
Thursday: Wet and milder with showers and some heavier downpours developing late in the day and overnight. Highs in the 50s.
Friday: A few showers, but also some sun. Mild still. Highs in the mid 50s.
Saturday: Dry and cool for early April, with temperatures 38-44. There could be snow showers at night.
Sunday: Partly sunny and cool. Highs 40-45.
This article was originally published on April 06, 2016.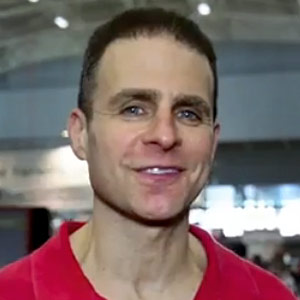 David Epstein Meteorologist
David Epstein is WBUR's meteorologist.