Documents Show Boston Doubled Its Tax Incentive Offer To Help Lure GE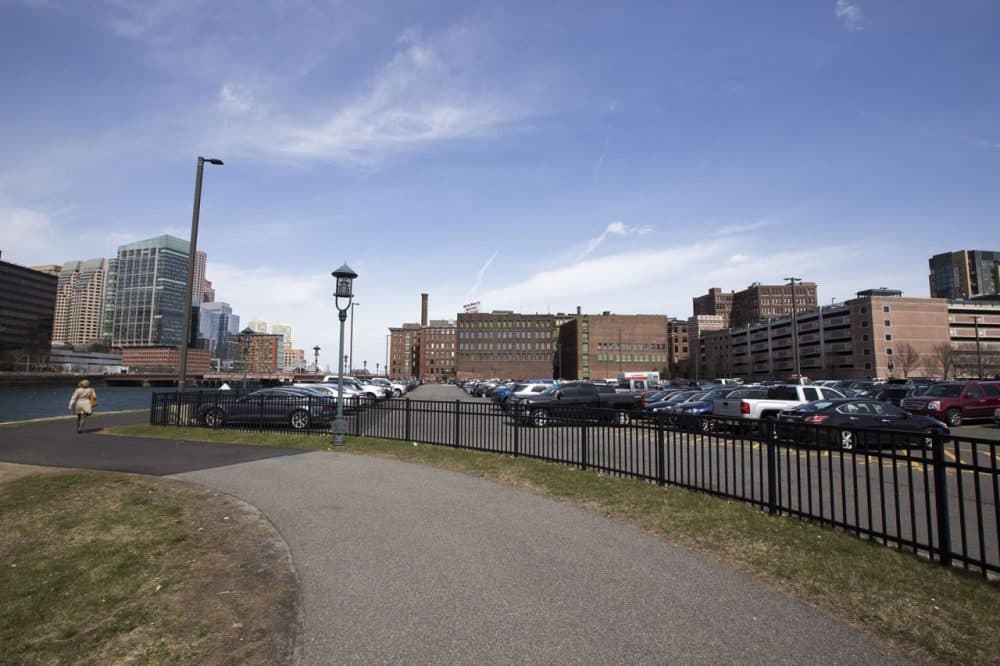 This article is more than 6 years old.
Newly released documents show how Boston's package of tax incentives to help lure General Electric to the city increased over time, as the footprint of GE's project increased as well.
"Given the employment levels and the sites under consideration, the City of Boston anticipates that it will be able to offer between $8 and $12 million in property tax incentives," a document from November states.
Ultimately, the city offered GE $25 million in property tax relief over two decades. GE announced in January it would move its headquarters to Boston.
When releasing the documents to WBUR Thursday morning, Laura Oggeri, Boston's chief communications officer, said in a statement: "The number of jobs coming to Boston by GE and the square footage of their headquarters doubled since the city started discussions with the company, moving from 400 to 800 jobs and now an estimated 300,000 square feet for their headquarters in the Seaport."
GE announced last month that it had picked a 2.5-acre location along Fort Point Channel for its permanent headquarters.
It expects to finalize the move there in 2018. Before then, the company will occupy temporary office space in the city.
The Boston Globe and WCVB-TV first reported on the documents Wednesday night. In the documents, GE's move is called "Project Plum."
At least one Boston official remarked on the size of the incentive package.
According to WCVB, in one email Ronald Rakow, the city assessor, joked: "I wish I had a multi-national corporation to relocate to Boston."
At the state level, the package of incentives also increased as project discussions progressed. As the Globe reports:
Officials in Governor Charlie Baker's administration also agreed to sweeten their offer, according to the documents, increasing the state incentive package's size from the $60 million to $80 million range last fall to as much as $120 million in January, when GE announced it had picked Boston for its new headquarters.
Critics have voiced concern about the lucrative tax breaks.
As GE CEO Jeff Immelt was in town this week to detail a $50 million donation for several initiatives in Greater Boston, protesters were outside, denouncing what one demonstrator called "corporate charity."
GE officials and city of Boston and state leaders have said they're confident the incentives offered to the company will pay off.
With reporting by WBUR's Newscast Unit and Benjamin Swasey