Forecast: Wet And Milder With Heavier Evening Downpours Possible
This article is more than 5 years old.
A storm system will bring mild and wet weather up into New England today and continue through the overnight hours. While there are showers around this morning, the real steadier and heavier rain will hold off until evening.
The exact time you leave work, where you are headed and when the showers hit will all of course play into just how slow the commute is home. Since temperatures will be on the mild side, there isn't any chance of frozen wintry precipitation.
Winds will be gusty from the south, but not strong enough to cause problems with power outages. However, south facing beaches could see some splash over during high tide today and overnight. This won't be a major issue, but the tides are currently a bit higher, typical of spring.
Tomorrow we'll see another mild day with a lot of clouds and a chance of showers. Winds will still be brisk, making the day feel chilly.
The weekend will be cool for April. A storm will likely miss us, but come close enough to bring some rain or snow showers Saturday night or Sunday morning, especially over Cape Cod. There could be some accumulation if the storm came close enough, but it would be minor.
It does turn milder next week, but still unsettled as the pattern of storminess continues. Last April, as the snow melted, the ground was quickly drying out and spring came fast and didn't last long.
This year, the cold and snow has damaged a lot of early flowers so once again any hope for a tranquil and pleasant early spring has been dashed.
You can follow David for weather updates on Twitter at @growingwisdom.
---
Today: Wet and milder with showers and some heavier downpours developing late in the day and overnight. Highs in the 50s.
Tonight: Showers and mild. A thunderstorm possible. Lows in the 40s. Brisk breeze.
Friday: A few showers, but also a few breaks of sun. Mild still. Highs in the mid 50s.
Saturday: Dry and cool for early April, with temperatures 38-44. There could be snow or rain showers at night.
Sunday: Partly sunny and cool. Highs 40-45.
Monday: Mostly sunny and seasonable.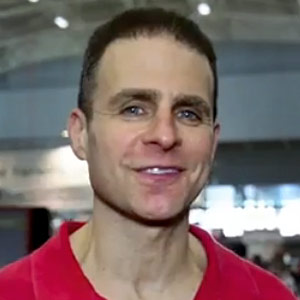 David Epstein Meteorologist
David Epstein is WBUR's meteorologist.