Forecast: Showers In Boston Today Will End In Afternoon
This article is more than 5 years old.
The morning commute is going to feature shower activity west of Boston, but the movement should keep them out of the city until about 9 a.m.
Once they begin, the showers will last through the morning, but will be over for the evening commute. I am forecasting a nice weather pattern the rest of the work week. The pleasant weather should last through the weekend, and perhaps into Patriots Day — the day of the Boston Marathon.
Today's showers are being caused by a steadily moving cold front. This front will pass off the coast this afternoon and bring an end to the showers. The showers will likely bring about a quarter to half inch of rainfall, certainly nothing too heavy at all.
High pressure will build into the region on Wednesday and feature a lot of sunshine. Again, this weather looks to hold the rest of the week.
Temperatures will be just about average for the second week of April reaching the lower to middle 50s. It will be chilly in the morning, but I don't see any frost.
The weekend is going to be quite nice with abundant sunshine and a moderating trend. Inland areas will reach near 70 by Sunday, but cooling sea breezes along the coast will keep those areas in the 50s.
An early look at marathon weather Monday shows dry weather continues. The temperature forecast is a bit tricky. If we are on the warm side of a front, then it could be near 70 by noon. However, cool ocean air may win out and keep readings in the lower 50s. It's too early to tell which side we will be, but it does look sunny.
You can follow David for weather updates on Twitter at @growingwisdom.
---
Today: Showers ending by mid-afternoon. Highs 53-57.
Tonight: Some clouds and chilly. Lows 33-39.
Wednesday: Partly sunny and seasonable. Highs in the mid-50s.
Thursday: Partly to mostly sunny. Highs 50-55.
Friday: Sunshine and continued pleasant for early April. Highs in the 50s.
Saturday: Mostly sunny and mild.  Highs 52-62 warmest inland.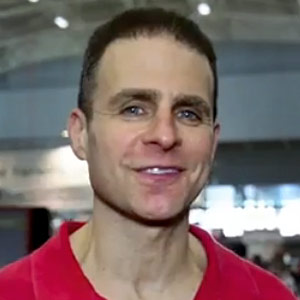 David Epstein Meteorologist
David Epstein is WBUR's meteorologist.