Forecast: Another Warm, Sunny Day In Midst Of Pattern Of Pleasant Weather
This article is more than 5 years old.
Despite another morning with frosty conditions you won't find any frost advisories or freeze warnings for our area.
This is because we are not past the date of average final spring frost yet, so there's not a reason to put out statements about this. In fact, much of the area outside of the immediate Boston proper will experience frosts through nearly all of April.
Yesterday was the first day of a fine stretch of weather that's expected to last into Patriot's Day on Monday.
You can thank the upper level winds for this fine weather. The pattern is evolving into something called an omega block. This pattern stagnates the weather, and depending on where you are in the block, you could have days of rain or days of sunshine.
This time we are going to be in the nice part of the block. But, if you can recall a week of clouds and damp weather during past springs, it was likely created by the same block, just in a different spot further east or further west.
Now, notice how the weather pattern described above — and highlighted in the image below — resembles the Greek letter omega shown here: Ω.
As the weather continues in basically the same pattern, the air will have a chance to warm, and by the second part of the weekend, 70-degree air will be common.
The block will break down sometime Monday night or Tuesday, but not before a mainly sunny and dry Monday.
The one issue Monday will be if a sea breeze knocks temperatures back in Boston, but the weather looks warm from roughly Brookline west to Hopkinton. It will all depend on the time of day, but there could be some big temperature changes along the Boston Marathon route between 9 a.m and 3 p.m.
You can follow David's weather updates on Twitter at @growingwisdom.
---
Today: Mainly sunny and seasonable. Highs 50-55.
Tonight: Clear and chilly. Lows 30 to 39.
Friday: Sunshine and more pleasant weather for early April. Highs in the 50s.
Saturday: Mostly sunny and mild. Highs 52 to 62, warmest inland.
Sunday: Sunshine and warm. Highs 65 to 70, cooler on the Cape and Islands
Monday: Mainly sunny and warm. Highs 65-73, sea breezes possible.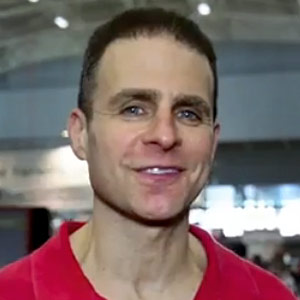 David Epstein Meteorologist
David Epstein is WBUR's meteorologist.