Commentary: Expect Stealing And Dealing — And Maybe Chaos — At The GOP Convention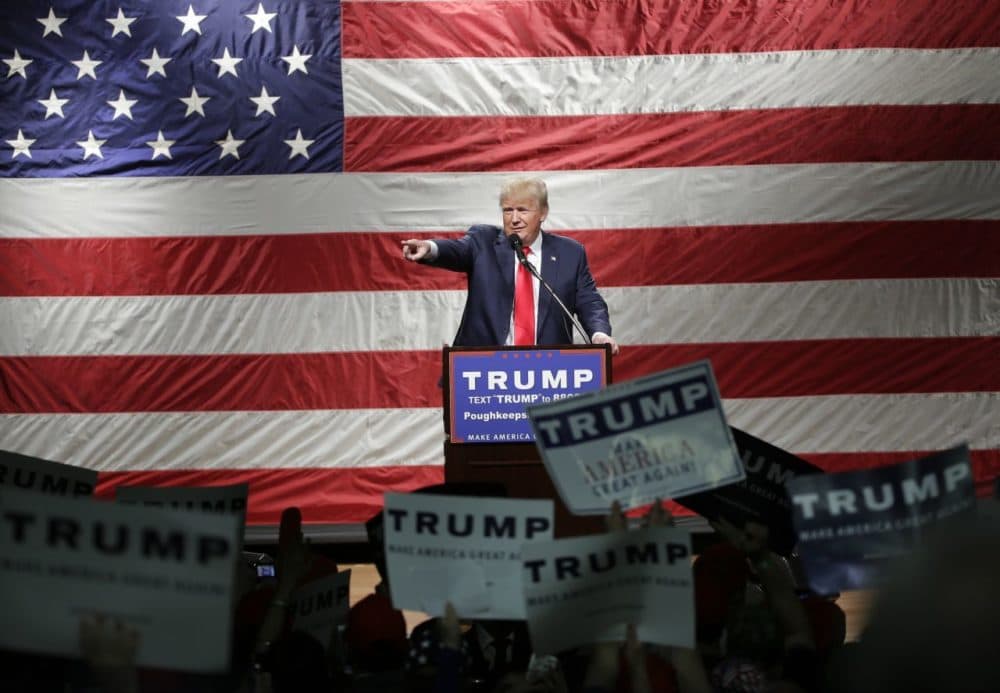 This article is more than 5 years old.
Looking past the New York primary, it seems likely that Trump will not win enough delegates in the remaining states to reach the 1,237 delegates needed to secure the GOP nomination at the national convention in Cleveland.
His negative poll ratings are scaring many Republicans.
Trump will continue to whine about the Cruz campaign's supposed stealing of delegates, but with Trump's hiring of veteran GOP operatives, it is clear that the brash billionaire will be practicing "The Art of the Deal" (the title of his book about business negotiation) in wining, dining and not-quite-bribing delegates.
Trump realizes if he doesn't win on the first ballot, many of his delegates will defect to other candidates — and he will be a loser. So, his campaign is going all-out to woo undecided and wavering delegates.
Cruz will also continue to work behind the scenes to win delegates. And John Kasich -- far behind the other two candidates in delegates — has been candid in saying his strategy is to go to an open convention and win majority support after the first, second or third ballots.
So, after the California primary, all three campaigns will be wheeling and dealing – or reeling from their failure to do so.
Expect Lots Of Speculation Over Deal-Making
That deal-making phase of the race will put the candidates and the party in an unflattering light. There will be charges and counter-charges of chicanery, manipulation and even law-breaking.
It's against the law to promise federal jobs if elected, but it's not illegal to vaguely speculate about a delegate's financial future and use his or her imagination to good effect.
When Ben Carson and Chris Christie announced their surprise endorsements of Trump, some wondered whether Trump made deals with them. Such speculation seemed reasonable when Carson acknowledged in an interview that, based on his talking with Trump, he expects to be an adviser to President Trump.
Trump also said publicly that Christie would make a great attorney general.
Unlike the old days of brokered conventions, deal-making before or during the convention will probably spark a lot of news coverage and speculation.
With thousands of reporters and convention delegates on Twitter and other social media platforms, there's bound to be lots of stories about candidates and their operatives meeting secretly with delegates and public officials.
And unlike the old days, public officials don't want to be associated with such deal-making. That partly explains why so many Republican leaders in purple or blue states don't intend to go to the GOP convention.
Massachusetts Gov. Charlie Baker doesn't plan to go to Cleveland. That strikes some as odd since he recently went to Las Vegas to tout his "brand of Republicanism" to a closed-door meeting of national Republicans.
He said he shared with them his vision of a more moderate, bipartisan kind of politics. Unfortunately, we don't know what that moderate vision is, because he hasn't provided a transcript and hasn't delivered such a speech in Massachusetts.
After the Massachusetts GOP primary, Baker said he would not vote for Trump if he's the party's nominee. But, as head of the state's Republican Party, Baker hasn't said whether he will use his influence to urge delegates to oppose Trump at the convention.
But many GOP public officials from red states and districts, as well as conservative activist leaders, will try to steer delegates to preferred candidates. Trump, Cruz and Kasich will be wooing those power brokers before and during the convention.
There is also possible deal-making between the candidates. Trump and Cruz, for example, might agree to enforce Rule 40 that requires a candidate to have majority delegates from at least eight states – thus shutting out Kasich, who only won his home state of Ohio.
That rule, however, can be effectively neutralized by a majority of delegates – most of whom would be unbound after the first ballot – who could then nominate (draft?) any citizen who is eligible for the presidency.
It's also easy to imagine deal-making between Trump and/or Cruz and a possible running mate. Kasich comes to mind. Surely Trump or Cruz would be happy to have the popular Ohio governor on their ticket, given that no Republican has ever won the presidency without winning Ohio.
Other possible running mates could probably deliver some delegates, as well. Marco Rubio has delegates committed to him, and as a senator from Florida he's been long considered a likely Veep pick. Of course, after Rubio's nasty exchanges with Trump, it's hard to imagine him making such a deal.
Plus, Rubio still doesn't seem too thrilled with Cruz, despite Rubio saying in a recent interview with radio talk show host Mark Levin that he felt closest ideologically to Cruz.
With so much potential deal-making – between candidates and their possible running mates, public officials, conservative power brokers, as well as individual delegates – this convention could seem not just combative, but chaotic.
Adding to potential chaos is the threat of protest, confrontation and violence by some Trump supporters.
If the rhetoric seems over-heated now, just wait. It will likely get worse.
"The Art of the Deal" may have a sequel, and for Republicans, it probably won't have a happy ending.
Todd Domke is a Republican political analyst and regular contributor to WBUR Politicker. He tweets @ToddDomke.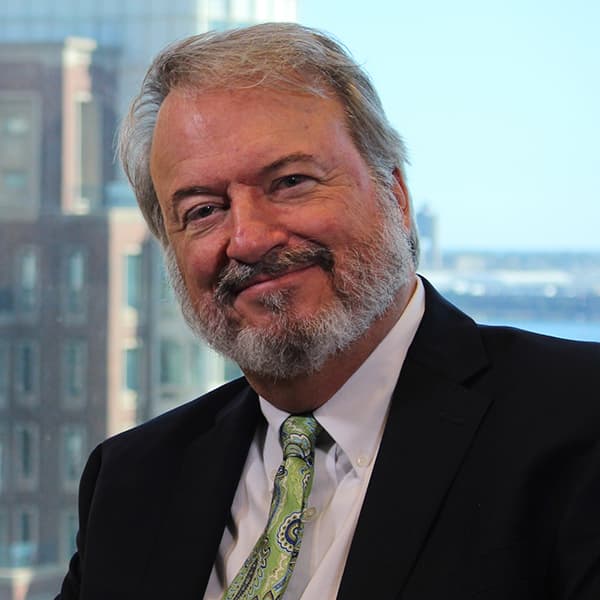 Todd Domke Republican Political Analyst
Todd Domke is a Republican political analyst for WBUR.