Forecast: With Another Dry And Sunny Day, Fire Danger Remains High
This article is more than 5 years old.
Another very dry day is on tap with high fire danger and a bit of a breeze. The air continues void of much moisture, and with strong and consistent sunshine, there's an elevated danger of brush fires.
High pressure brings weather which is typically calm and tranquil. It's hard to get much, if any, precipitation in these patterns, but depending on the position of the high pressure, it can be cool or warm.
As the high pressure moves off the coast, a return flow on its back side will replace the cool northerly and easterly winds with warmer, southerly winds. This means temperatures will rise into the mid-60s to lower 70s for Thursday and Friday.
The mild air won't last. A cold front ushers in another seasonable air mass for the weekend, with highs back in the 50s.  There will be plenty of sunshine, however.
In order to move from one air mass to another, a cold front must pass, bringing with it a chance for showers Friday or overnight. I don't expect these showers to be very heavy, though.
The cooler air over the weekend will actually become more established early next week. I've written about a frost in Boston being highly unlikely until late next fall, but there is a good possibility there are one or two more in the suburbs.
So, it's way too early to put out certain warm weather-loving plants. It's also too early to not keep at least one warm jacket for those chilly April mornings.
You can follow David's weather updates on Twitter at @growingwisdom.
---
Wednesday: Mostly sunny, but breezy. Highs 55-60.
Tonight: Mainly clear. Lows 35-41.
Thursday: Mainly sunny and warm. Highs 65-73, sea breezes.
Friday: Warm with clouds and a few showers. Highs in the low to mid 70s.
Saturday: Mainly sunny and pleasant. Highs 57-62.
Sunday: Sunny and cooler. Highs 54-59.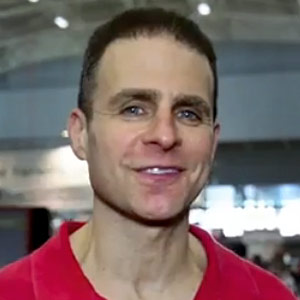 David Epstein Meteorologist
David Epstein is WBUR's meteorologist.