Forecast: Another Warm Day, Then Cooler With Sunshine This Weekend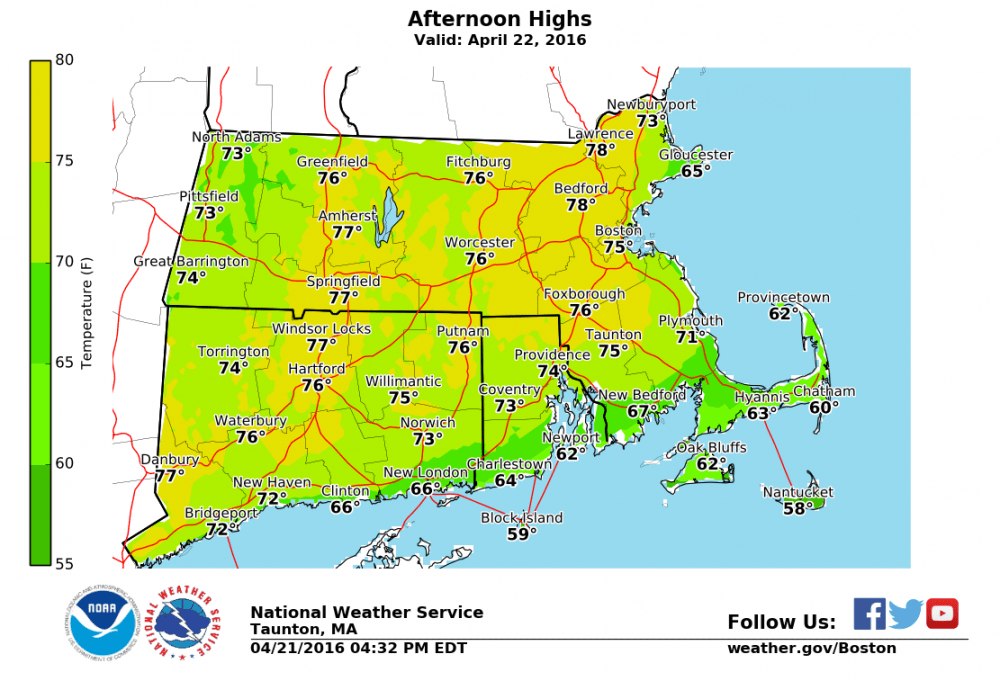 This article is more than 5 years old.
Another day with temperatures in the 70s, but unlike yesterday there will be more clouds and a chance of some rain showers in the afternoon and evening. Some of the showers could contain thunder. If you are celebrating Passover, these showers won't interfere with travel to family or friends.
Highs may reach 80 degrees in a few towns where some midday sun really heats things up. Remember, the sun is as strong as the middle of August. There will also be more in the way of moisture in the air. This means the range of temperatures, which was over 45 degrees from morning until afternoon yesterday, won't be as dramatic.
The chance of showers lasts into the evening before the front passes to the east and we begin to dry. It won't be too cool tonight either as there isn't a blast of cold air arriving or anything like that.
Clearing skies take over Saturday morning. It will take longest to clear south of Boston, but all of us should see sunshine by the afternoon. Highs reach the lower 60s. It cools off a bit more for Sunday, but still nice. It's a good weekend to do some spring clean-up and get the yard ready for the long daylight hours just ahead.
The pattern does undergo a shift next week with more in the way of showers. I don't see any heavy rainfall and we do need it. Temperatures will be coolest on Tuesday when most areas will never reach 50 degrees.
You can follow David's weather updates on Twitter at @growingwisdom.
---
Today: Changeable skies and warm. Highs 75-80, cooler on the south coast. Some afternoon and evening showers possible.
Tonight: Showers ending by midnight and remaining mild. Lows in the 50s.
Saturday: Early clouds then becoming mainly sunny and pleasant. Highs 57-62.
Sunday: Sunny and cooler. Highs 54-59.
Monday: Clouding up and cooler. May shower. Highs in the 50s.
Tuesday: Raw and chilly. Highs in the 40s.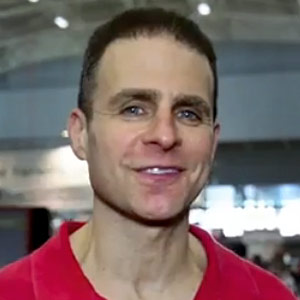 David Epstein Meteorologist
David Epstein is WBUR's meteorologist.