Forecast: A Raw, Chilly Day With A Few Showers; But Dry, Sunny Weather Returns Quickly
This article is more than 5 years old.
Snow in northern New England, and showers to the south are in the forecast today as a storm passes through the area.
Although it's April and average temperatures are in the 55 to 62 degree range, it can still be quite chilly. Today highs may not get out of the 30s across the Worcester hills and will certainly remain in the 40s elsewhere.
Showers will pass through the area today, but there will be dry times as well. Some areas may not see much rain at all. A few showers with heavier elements and the rumble of thunder to the south of Boston this morning.
We need rain as it's been a very dry month, similar to last year. It's not good we are missing much of the rain in this system, as I don't see any significant rain the rest of the month.
Some areas are getting very dry, and drought may later become an issue if this pattern doesn't change.
As this system passes, look for clearing skies late tonight and then a return to the dry pattern for not only the rest of the week but into the weekend as well.
It's going to be very cold for late April overnight with lows in the lower 30s in many spots. Watch out for a widespread frost Wednesday morning.
I don't see any warm weather for the rest of the month, meaning temperatures in the 70s or higher. As a matter of fact the coolish pattern will likely continue into the first week or two of May as the jet stream remains quite active to our south and allows frequent pushes of cool Canadian air into the region.
You can follow David's weather updates on Twitter at @growingwisdom.
---
Today: Periods of showers raw and cold. Falling temperatures into the lower and middle 40s. A gusty wind along the coast.
Tonight: Clearing and cold. Lows 30-40.
Wednesday: Mostly sunny and seasonable. Highs 55-60.
Thursday: Lots of sunshine and pleasant. Highs 55-60.
Friday: Clouds and sunshine. Highs 52 on the coast, 64 well inland.
Saturday and Sunday: Sunny and seasonable. Highs around or just over 60.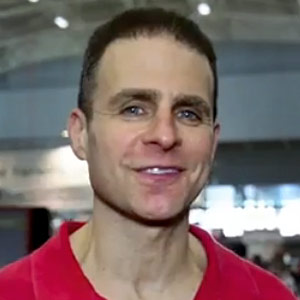 David Epstein Meteorologist
David Epstein is WBUR's meteorologist.