Walsh Defends Record As Labor Leader, After Report Ties Him To Probe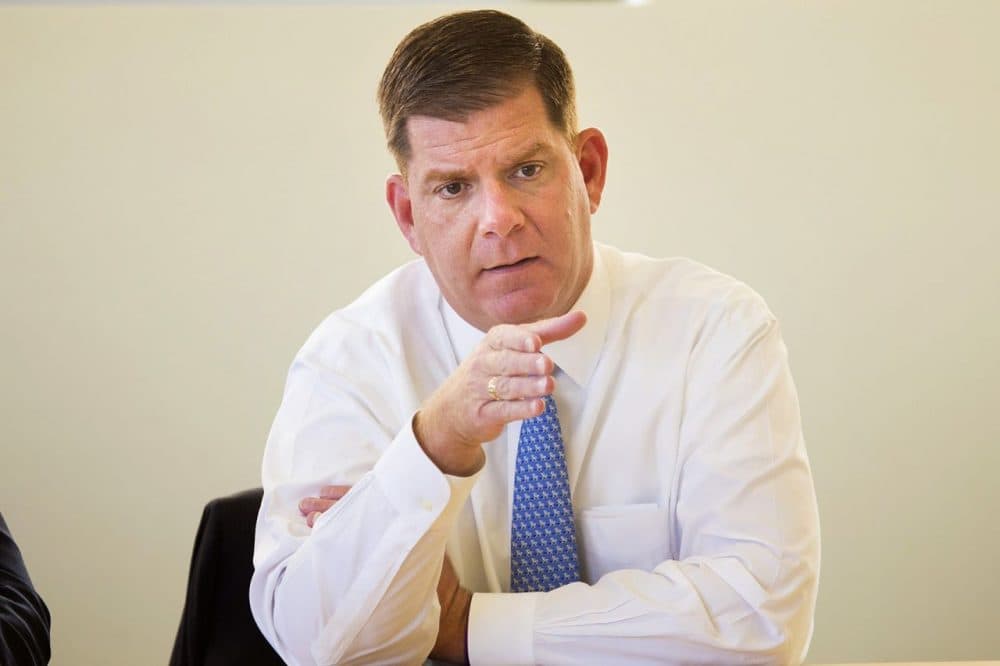 This article is more than 5 years old.
Boston Mayor Marty Walsh is defending his past record as a union leader, following a Boston Globe report of a broad federal investigation into labor practices in the area.
On Monday, Walsh told reporters that the investigation may bring indictments, but that he "will not be getting one of those."
Before his election as mayor, Walsh led the Boston Building Trades.
On Sunday, The Boston Globe, citing unnamed sources with knowledge of the federal probe, reported that Walsh was recorded on a 2012 wiretap, allegedly saying that a developer would face permitting problems in Boston if it did not use union labor at another project in Somerville.
Walsh has denied any wrongdoing.
"Not one developer has come out — that I've seen or read — saying that Marty Walsh is unfair to us, whether we build union or non-union in the city of Boston," Walsh told reporters during an event on Monday.
Also Monday, according to the Globe, it was revealed that the state supervisor of records has ruled that the city of Boston must reveal within 10 days if prosecutors have sought city documents with subpoenas.
The reported probe into local labor practices follows the indictments in the fall of members of the Teamsters union for allegedly intimidating crew members of the TV show "Top Chef" while it was being filmed in Boston.