Forecast: Chilly, But Dry Pattern Through The Weekend
This article is more than 5 years old.
It was quite the rainy and raw day Tuesday with temperatures falling into the 30s and some wind, too.
Hopefully we won't feel anything like that again until sometime in late October or November. The cold was even worse to the north, where a winter-like storm left some throughout southern Maine with significant snowfall — especially for April. Some areas saw around 4 inches of snow.
For Portland, Maine, this storm was one of the largest snow events coming this late in the spring season ever, with the area receiving its greatest amount of snow ever for April 26: just over 2 inches.
High pressure is going to be with us now for a very long stretch of time. It looks like the next chance of rain won't occur until next week, and that's still not a sure bet.
There will be showers heading close to Cape Cod late tomorrow, but I don't think they will materialize.
This dry and cool pattern doesn't look to end for a while, with the first part of May looking quite cool as well. If high pressure from Canada continues to be the dominant player in the forecast not only will the weather remain chilly — especially at night — but also, rain will continue to be sparse.
Tonight will be cold again. Don't put out tender plants, because you'll just need to bring them back in each evening and that can be quite a chore.
You can follow David's weather updates on Twitter at @growingwisdom.
---
Today: Mostly sunny and milder after a cold start.
Tonight: Clear and cold. Lows 30-40.
Wednesday: Mostly sunny and seasonable. Highs 55-60.
Thursday: Lots of sunshine and pleasant. Highs 55-60.
Friday: Clouds and sunshine. Highs 52 on the coast, 64 well inland.
Saturday and Sunday: Sunny to partly sunny and seasonable. Highs around or just over 60.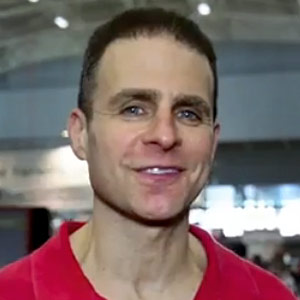 David Epstein Meteorologist
David Epstein is WBUR's meteorologist.