Weekend Forecast: Expect A Pleasant Saturday, But Chilly Sunday
This article is more than 5 years old.
The upcoming weekend will be a 50/50 split with the nicest day on Saturday as showers move in for Sunday. The weekend won't be warm, but temperatures will be pleasant. With winds coming in off the water, it will continue to be coolest at the coast and warmest inland.
High tides this weekend occur around 6:30 a.m. and p.m., but check your local tide chart for the exact time. The sunrise is around 5:40 a.m. and the sunset after 7:30 p.m. making for a large amount of possible daylight.
High pressure builds in to the area today and holds off the inclement weather for a couple of days.
Today will feature a blend of clouds and sunshine with cool readings. Highs mainly in the 50s with some 60 degree temperatures featured west of Route 495. Tomorrow, the final day of April, is my pick of the weekend: light winds, abundant sunshine (at least the first part of the day as some clouds may arrive in the afternoon) and pleasant temperatures will make it an ideal day for all outdoor activities.
As we get into Sunday, a storm will approach from the south and bring the first chance of widespread rain since earlier this week. This rain will last into Monday and should help further alleviate the dry conditions which have cropped up.
Temperatures on Sunday with the clouds and the wind off the water are going to be quite chilly. I wouldn't be shocked if Boston doesn't reach 50 degrees on Sunday. Inland areas won't fare much better.
You can follow David's weather updates on Twitter at @growingwisdom.
---
Today: Sunshine and clouds. Highs in the 50s, but near 60 well inland.
Tonight: Partly cloudy and chilly. Lows 35-44.
Saturday: Sunny to partly sunny and seasonable. Highs around or just over 60 inland, but 53-58 at the coast.
Sunday: Becoming cloudy with showers developing. Highs 48-55.
Monday: Raw and damp with some rain. Highs in the 40s.
Tuesday: Partly sunny and milder. Highs 55-60.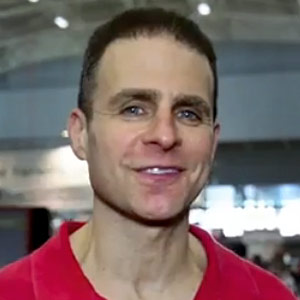 David Epstein Meteorologist
David Epstein is WBUR's meteorologist.