Forecast: More Of The Same Raw Cold And Showers
This article is more than 5 years old.
This certainly isn't the May pattern we'd like to be seeing.
It's not that the showers are a huge problem — we need the rain badly (and could still use some more). But, it's quite cold.
Typically I'd have my heat off, yet not only is it still on, I feel like I need to put it higher than I would in the middle of winter to get warm. This damp chill somehow just cuts right through me.
Today may feel worse than yesterday. With leftover showers or drizzle and a raw northeast wind, at times this afternoon it's going to feel like it's in the upper 30s to lower 40s. That isn't what you'd expect for Cinco de Mayo.
The jet stream continues to remain active and spawn low pressure systems along the coastline. This morning we find another developing low pressure system to our south which will clip the area, especially the eastern quarter of the state with some rain.
If this was winter, we'd be looking at a close call with a major snowstorm, and like winter the track of the low pressure system will determine just how far inland the rain pushes later today and overnight.
This weather system is strong enough to bring gusty northeasterly winds and add to the discomfort of the day.
Another system continues with the chance of showers tomorrow, but with a bit of a break for Saturday.  Mother's Day sees a return of the showers at least in the morning.  It will be warmer with highs in the 60s.
A couple of pleasant and dry days for early next week help things to really grow after several days of moisture. If you haven't mowed the lawn yet, get ready, it's going to need it.
You can follow David's weather updates on Twitter at @growingwisdom.
---
Today: Cloudy and damp with some showers, a steadier rain late in the day. Highs in the mid to upper 40s.
Tonight: Rain ending then drizzle. Lows 39-44.
Friday: Cloudy with a few showers. Highs 47-54.
Saturday: Clouds, some breaks, may shower, 55-60.
Sunday: A few showers, ending in the afternoon. Highs 61-66.
Monday: Partly sunny and pleasant. Highs 61-67.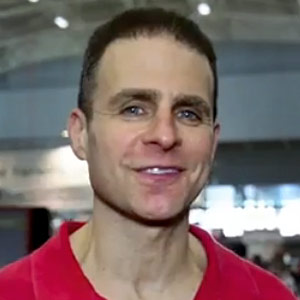 David Epstein Meteorologist
David Epstein is WBUR's meteorologist.