Mercury Makes Rare Move Across The Sun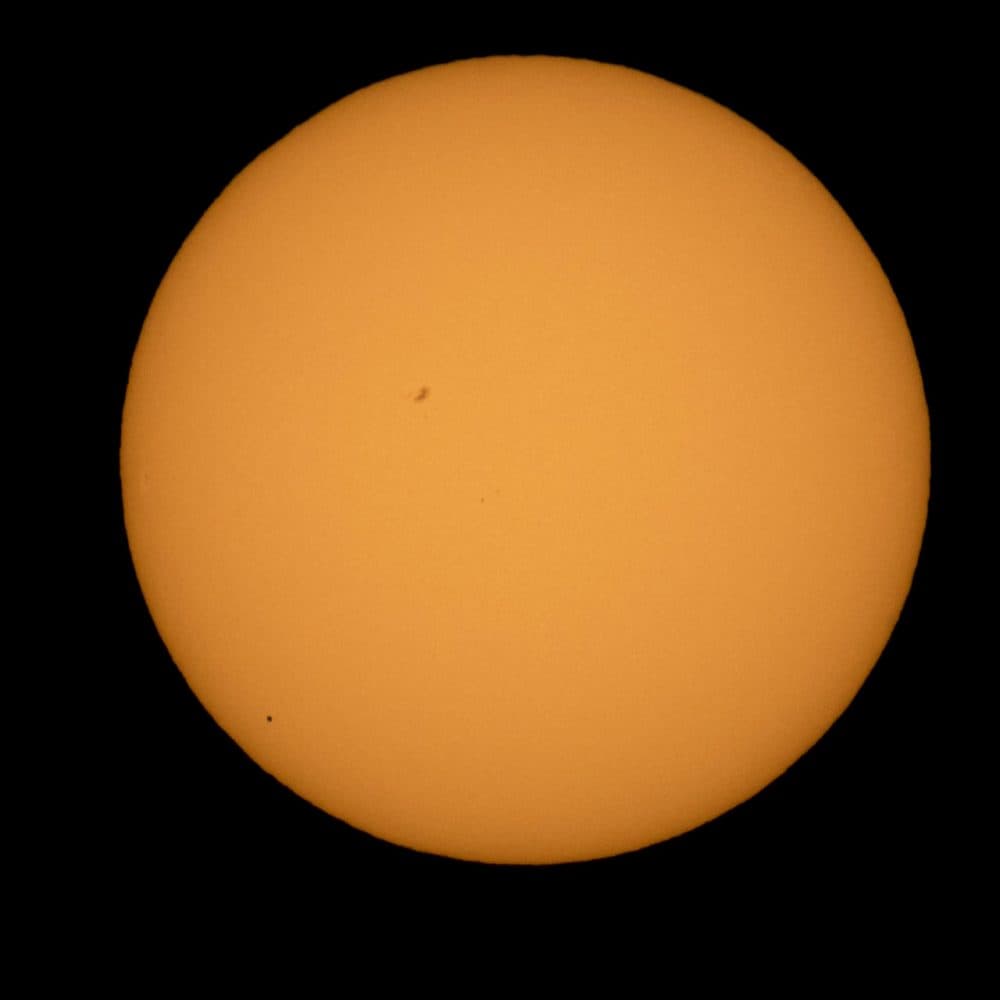 This article is more than 5 years old.
It's a relatively rare move for Mercury.
The smallest planet is appearing Monday morning as a tiny black dot on the face of the sun, and it's expected to last for about seven hours — until about 2:30 p.m.
Mercury's  transit will be captured NASA and can be viewed here.
The following animation by NASA charts the planet's path across the sun:
The last time Mercury made a similar trip was in 2006, and it'll happen again about three years from now on November 11, 2013. The planet goes directly between the sun and Earth approximately 13 times a century.
NASA says all of Mercury can be seen in the eastern U.S. and Canada, as well as most of western Europe and South America.
Careful though: Without a safe solar filter, staring at the sun can really hurt your eyes. Plus, you won't be able to see Mercury's transit without a telescope.
With additional reporting from the WBUR Newsroom