Forecast: Another Perfect Day, But The Weekend Is A Mixed Bag
This article is more than 4 years old.
Day 2 in a pair of fantastic days brings more sunshine and very warm temperatures especially inland. I expect Boston to hold off the sea breeze long enough today to make it into the mid-70s. Inland areas, west of a line roughly from Andover to Lexington and then south to Taunton should reach and exceed 80 degrees. If you have put house plants outside, you should give them a good drink of water this morning or at least when you come home from work later today.
This is going to be a stellar evening with warm reading and lots of sunshine. The sun is now setting just a few minutes prior to 8 p.m. in Boston and after 8 in the western part of the state. All of us will enjoy 8 p.m sunsets beginning next week.
High pressure will hold tough through Friday morning before a weather system likely brings some showers to the area for Friday evening. These showers will be fairly widespread — we do need the rain.
Saturday is a nice day with sunshine and clouds. I don't expect any rainfall for nearly the entire day. During the evening a cold front will cross and bring with a few showers, but they will be light.
Colder air behind this front will be with us for Sunday. Highs on Sunday won't get out of the 50s for most and if it does, it will just be for an hour or two around 60. The chill will be evident Monday morning when temperatures return to the 30s.
You can follow David's weather updates on Twitter at @growingwisdom.
---
Today: Sunny and warm. Highs 74-82. Sea breezes at the coast.
Tonight: Clear to partly cloudy, mild. Lows 45-54.
Friday: More clouds with a chance of showers at night. Highs 68-72.
Saturday: Partly cloudy, late day showers. Highs 64-71.
Sunday: Sun and clouds. Cool, with highs 58-63.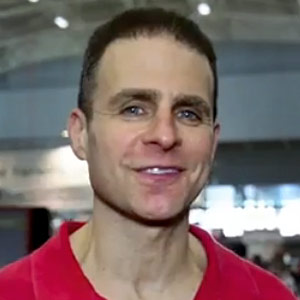 David Epstein Meteorologist
David Epstein is WBUR's meteorologist.