Manchester Man Faces Attempted Murder Charges For Shooting 2 Cops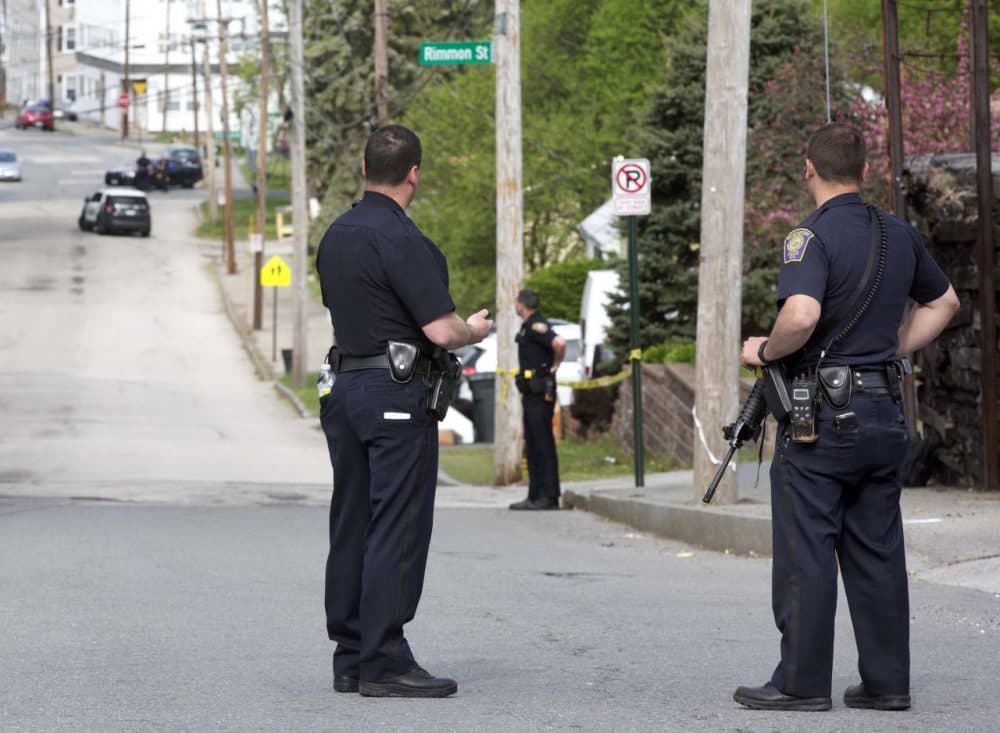 A 32-year-old Manchester man is facing two counts of attempted capital murder for shooting and wounding two police officers Friday.
According to Manchester Police Chief Nick Willard, Officer Ryan Hardy approached the man, Ian MacPherson, just after 2 a.m. Friday to question MacPherson about an armed robbery at a gas station the night before.
MacPherson then allegedly shot Hardy, 27, in the face and shoulder.
Hardy is listed in stable condition and will recover, according to Willard.
About a half hour later, MacPherson allegedly fired on officers who tracked him down. Officer Mathew O'Connor was shot in the leg.
O'Connor, 28, was treated at a hospital and released.
MacPherson is scheduled to be arraigned in Manchester District Court on Monday. It was not immediately known if he has a lawyer.
Following the shootings, police issued a shelter-in-place order for parts of Manchester, and number of public schools were closed in the area Friday.
Editor's Note: An earlier version of this story incorrectly spelled the suspect's name. We regret the error.
This article was originally published on May 13, 2016.