N.H. Officer Shot In Face, Torso Is Released From Hospital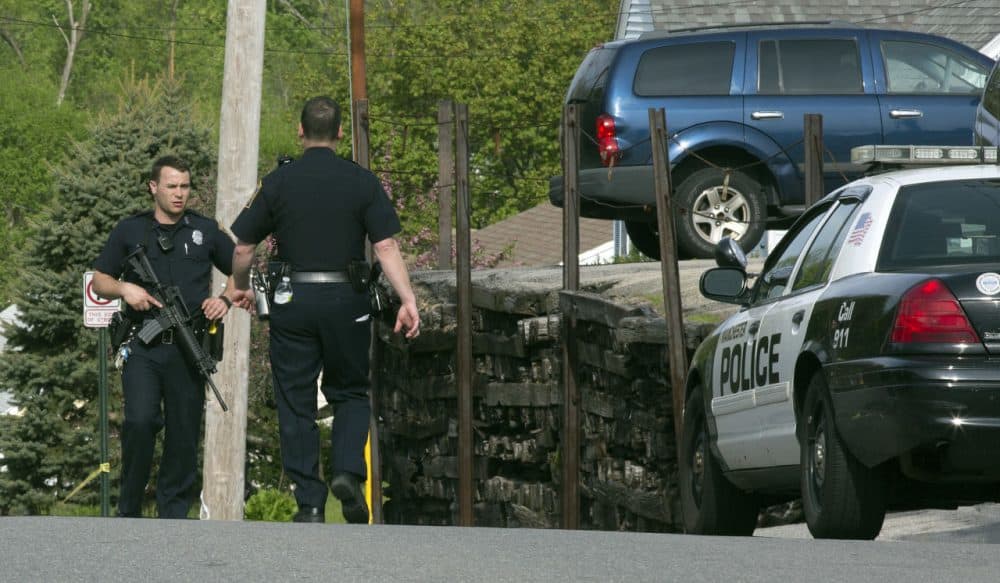 This article is more than 4 years old.
A New Hampshire police officer who was being treated for gunshot wounds to the face and torso after a police chase on Friday has been released from the hospital.
Ryan Hardy was one of two Manchester police officers shot while chasing an armed robbery suspect. Police say 27-year-old Hardy was discharged from a Boston hospital Saturday. They wouldn't provide any other details on his condition Sunday.
Hardy and Matthew O'Connor were shot minutes apart Friday as they pursued the suspect. O'Connor, 28, was treated for a gunshot wound to the leg and released from a hospital that same day.
Police say Ian MacPherson, 32, is being held without bail on two counts of attempted capital murder charges. He wasn't injured in the chase. He is scheduled to be arraigned in Manchester on Monday.